College pursues opportunities in the business of health care
---
College pursues opportunities in the business of health care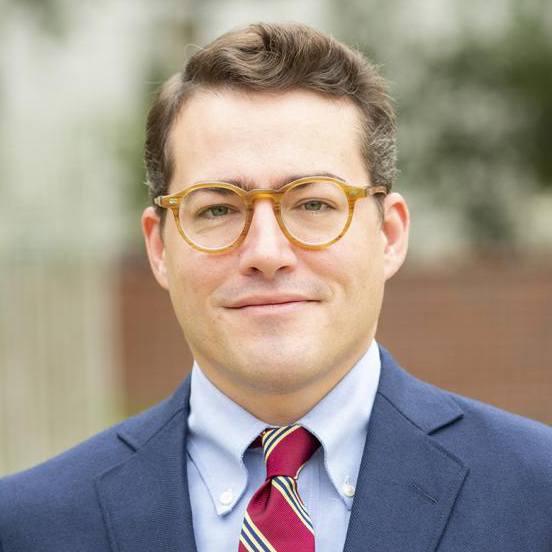 Blake Renfro, director of Business Development for the Florida State University College of Business, presents a simple yet substantial message in conversations with leaders of Florida's health-care industry.
"I always say, 'What if a research university were your strategic business partner and talent development and economic development partner?'" he says.
Without question, the college is embarking on new partnerships in health care.
For starters, Renfro said, the college plans to create a business of health care advisory group of senior industry executives to help shape and refine courses and programs. And sometime this year, he said, the college and the Florida Hospital Association, or FHA, plan to collaborate on the launch of the Business of Healthcare Leadership Academy, a seven-month program for healthcare executives and clinicians.
In the meantime, the college seeks additional health care programs and possibilities.
"One of our priorities is to think broadly about health care," Renfro said. "What's the future of health care, the future of hospitals, the future of work and strategy? We're trying to develop an ecosystem or learning community of people who really are going to be champions in the state of Florida for the future of health care."
The effort comes as the U.S. population ages and requires more care and as the COVID-19 pandemic challenges hospital employees and capacity.
Surveys and reports also point to increased job and business opportunities in health care. The U.S. faces a shortage of up to 124,000 physicians by 2033, the American Hospital Association says. And Florida alone could see a shortfall of more than 59,000 nurses by 2035, according to the FHA.
"The College of Business recognizes the need to offer more programs and educational opportunities that respond to the growing business of health care," said Michael Hartline, dean of the college. "Look for our college to become increasingly engaged and proactive in this crucial and growing component of our economy and society."
Renfro said the college plans a health care managers program with Tallahassee Memorial HealthCare and Tallahassee Primary Care Associates.
The college also plans to offer a new MBA specialization in health care administration, among other health care-related programs and initiatives, he said.
Those include the Business of Healthcare Leadership Academy. The college and FHA plan to launch the hybrid program this year at the Jim Moran Building in downtown Tallahassee.
Renfro said the leadership academy will aim -- through eight modules of in-person workshops and virtual sessions -- to give health care executives and clinicians unique learning experiences that complement their training and backgrounds as caregivers.
"We have found that, quite often, clinicians lack exposure to business and leadership in their formal training," he said. "What we want to do is marry the clinical and leadership skills that are necessary in a hospital setting. I think of it as closing the gap between clinical and administrative functions."
The program plans to draw from faculty members and experts across the university, including four from the college: Randy Blass, senior lecturer in the Department of Management; Darren Brooks, associate lecturer and director of the Center for Human Resource Management; Martin Mende, the Jim Moran Professor of Business Administration in the Department of Marketing; and Samantha Paustian-Underdahl, associate professor of Management.
Other facilitators will include Norman Anderson, an FSU professor of social work and nursing and an assistant vice president for research and academic affairs; Douglas Tatum, entrepreneur in residence in FSU's Jim Moran College of Entrepreneurship; and Michael Sweeney, associate professor of clinical sciences in the FSU College of Medicine. Also facilitating will be Lisa Rawlins, chief strategy officer at Centralis Health.
Brooks, who also serves as the college's assistant dean for strategic engagement, lauded Renfro's efforts. "You don't want to teach people or help them learn only one aspect of the business, because these individuals will start to move up and have more responsibilities within their organizations," he said. "Within the broader communities that they serve, they need to understand how organizations function in their totality."
Brooks also noted that health care accounts for almost 20 percent of the U.S. gross domestic product.
"We have the opportunity to really influence the overall success of our health care system by making sure that participants, whether they are clinical practitioners or health care administrators, have the relevant skills to be able to lead," he said, referring to the leadership academy. "I see that as a really big impact that the College of Business can have on the industry."