College receives extended accreditation from AACSB International
---
College receives extended accreditation from AACSB International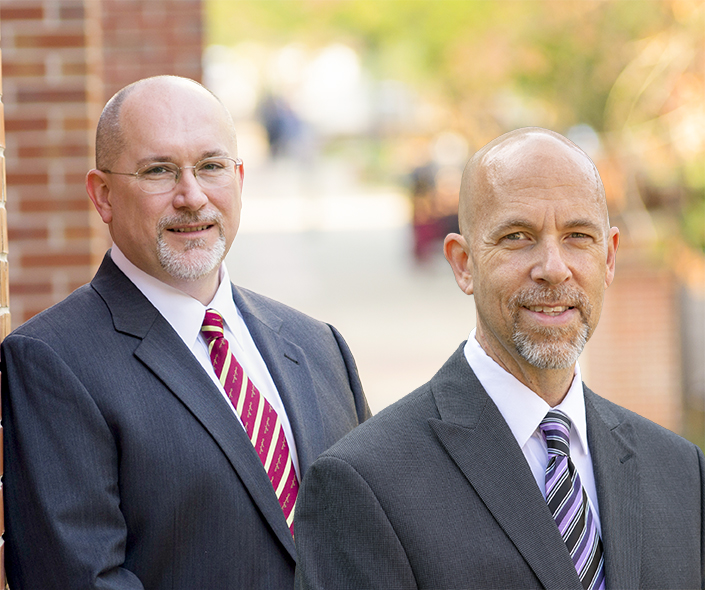 The Florida State University College of Business has earned extended accreditation from the Association to Advance Collegiate Schools of Business, or AACSB International – the benchmark of educational quality for business schools worldwide.
The extension keeps the college in distinct global company. Less than 6% of the world's business schools receive accreditation from AACSB International, a global association of leaders in education and business that dedicates itself to supporting and advancing quality business education across the globe.
"This terrific news reaffirms our college's standing as a premier business school that attracts top students, retains world-renowned faculty members and provides life-changing educational and professional opportunities for our students and graduates," said Michael Hartline, dean of the college. "Extended AACSB accreditation keeps us firmly on our path to preeminence and reminds employers that our graduates are well prepared for an ever-changing global business world."
The extended accreditation applies to the college's overall business programs and the accounting program as well. The accounting accreditation means FSU met supplemental standards specific to that discipline.
Fewer than 200 institutions worldwide achieve AACSB International's accounting accreditation, the organization says.
The FSU accounting program ranks No. 21 among public schools by U.S. News & World Report, joining other college programs that boast high rankings – No. 3-ranked Dr. William T. Hold/The National Alliance Program in Risk Management and Insurance, No. 5-ranked real estate and No. 20-ranked Rockwood School of Marketing.
"AACSB accreditation is a tribute to our department and to our faculty members, who maintain the highest standards in teaching, research and service to our constituents," said Allen Blay, the college's EY Professor and chair of the accounting department. "Accounting is an especially rigorous and challenging discipline, and maintaining separate accreditation demonstrates to our employers and alumni that the accounting program at Florida State University continues to provide the highest standards of education for our students."
AACSB International reassesses accredited business and accounting programs every five years to determine whether they will maintain their status. It requires excellence in learning and teaching; strategic management and innovation; academic and professional engagement; and the active participation of students, faculty members and staff members.
The FSU College of Business is scheduled to undergo its next AACSB review in 2028.
"AACSB congratulates each institution on their achievement," said Stephanie M. Bryant, the organization's executive vice president and chief accreditation officer. "Every AACSB-accredited school has demonstrated a focus on excellence in all areas … The intense peer-review process exemplifies their commitment to quality business education."
Dennis Cradit, associate dean for academic operations in the FSU College of Business, said the extended accreditation also stands as a testament to faculty and staff members who "dedicate themselves to the highest standards of academic excellence."
"All of our colleagues understand the significance of AACSB accreditation and take pride in what it means for our college and students," Cradit said. "We appreciate the thorough accreditation process because it means we must always work relentlessly to remain among the top business schools in the world."
-- Pete Reinwald