Message from the Dean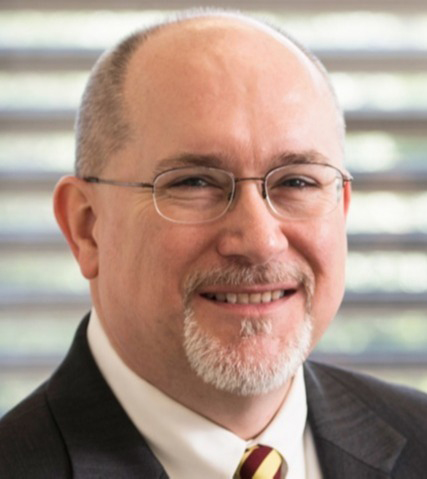 Anticipation is a wonderful thing, especially this time of year. We welcomed a record number of freshmen during the Summer C session and anticipate a record number of freshmen this fall. Each one of them is full of anticipation about his or her next four years on campus and what it means to be a part of the Seminole family. I personally cannot wait for the sounds of the Marching Chiefs practices resonating across campus and the anticipation of another football season in Tallahassee. And, we all anticipate the cooler weather that arrives in the fall.
In the College of Business, our anticipation of the 2019-2020 academic year focuses squarely on student and faculty success. One of our investments in preeminence is our people, which is paying dividends in terms of graduation rates, career readiness and job placement for our students, and in terms of scholarship, teaching performance and global recognition for our faculty. We have fine-tuned our academic programs in ways that allow students to complete a bachelor's and master's degree in four years, and we have restructured our faculty workload  policy to enhance their productivity and satisfaction. In short, the College of Business has truly become a destination business school for students and faculty who want an enriching and rewarding academic environment.
We have so many exciting things happening over the next year. Here are just a few highlights:
James M. Seneff Honors Program – We were honored in June with an extraordinary gift from the CNL Charitable Foundation and alumnus Jim Seneff to launch the James M. Seneff Honors Program. James M. Seneff Scholars will benefit from a more rigorous curriculum focused on continued academic success and mentoring opportunities that lead to top job placements or continuing graduate studies. The James M. Seneff Honors Program stresses innovation and leadership, networking, and collaboration and making lifelong professional connections. It also provides travel and research options and expanded internship and experiential learning opportunities. The program dovetails with the university's Honors Program and Garnet and Gold Scholar Society, allowing students to gain educational benefits in other disciplines beyond the business school.
The inaugural class of the James M. Seneff Honors Program will be in place by early September, and we look forward to honoring Jim Seneff and the scholars at a celebration on Sept. 28 in Tallahassee. Be sure to check out the next edition of Inside FSUBiz for further information.
Professional Development Program – After a highly successful pilot year, the undergraduate Professional Development Program takes the next step with additional staff and expanded course offerings. The staff members and programs are housed in the Center for Professional Development, which is strategically aligned with our alumni, corporate and student engagement team. Our approach connects the professional development curriculum with alumni engagement, corporate engagement, professional mentoring and internships to truly leverage professional connections that enhance students' career preparation. 
Executive Education – In October, we will welcome a new business development staff member whose job is to engage industry with a portfolio of offerings delivered by the college (e.g., executive training, research, certificate programs and degree programs). Then, over the next year, we will begin to roll out a more formalized executive education program around the state in areas such as Tampa, Orlando, South Florida and Jacksonville, as well as our home base in Tallahassee. Additional information will be provided throughout the year.
Teaching Enhancement Program – This past summer, we launched a teaching enhancement program to give faculty an opportunity to develop and launch innovative teaching enhancements to their courses. Some of the improvements include adding badges/credentials to courses, using virtual reality in the classroom, and incorporating blockchain and artificial intelligence to the curriculum. Students will benefit from these enhancements beginning this fall.
Legacy Hall – Despite a rather lackluster legislative session this year for higher education, we anticipate a much better outcome during the 2020 session. Our fundraising for Legacy Hall continues unabated, and we look forward to good news regarding a groundbreaking in the second half of the year. Our building committee has been hard at work, fine-tuning the construction plans and making strategic decisions regarding furniture, fixtures and equipment. Just like building a house, there are many detailed decisions that have to be made, and we are all thankful that we have such a dedicated team in place to make them.
I think you will agree that we have a lot to look forward to over the next year. However, we need your help to realize the full potential of these and other initiatives. There is no better time to get involved with your College of Business than right now. There are many ways to help – we call them the Four Ts:
Time

Mentor a student or a recent graduate
Create an internship or job opportunity for a student
Attend an alumni event
Nominate deserving alumni, faculty and staff members for our award programs

 Talent

Speak to students in a class, roundtable or at one of our 30-plus student organizations
Get involved in one of our college's boards
Work with our programs to provide real cases for class instruction

 Treasure

Fund a scholarship for a deserving student
Fund travel scholarships for students to attend industry conferences or corporate tours
Provide financial support to help us recruit and retain the best faculty members
Help support the construction of Legacy Hall

Teamwork

Introduce us to alumni we may not have met
Spread the story of the College of Business to others, personally and on social media
Advocate on behalf of the university and college with colleagues
Bring a fellow Nole to an alumni event
All you need is a passion for Florida State and the College of Business! To get involved or learn more, feel free to contact me, mhartline@business.fsu.edu, or Chelsea Vaughn, our alumni engagement coordinator, at cvaughn@business.fsu.edu.
I hope to see you this fall, either on campus or at one of our alumni networking events.
Warmly,
Mike
Michael D. Hartline, Dean