Message from Dean Michael Hartline
---
Message from Dean Michael Hartline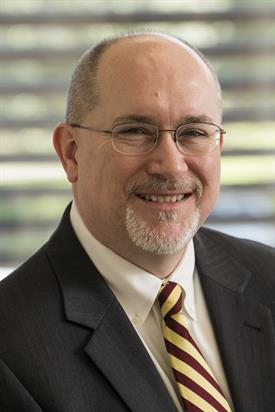 Happy New Year! I hope you enjoyed a healthy and relaxing holiday season with family and friends. Despite the ongoing challenges brought on by the pandemic, a new year brings new hope, new energy and renewed excitement for what lies ahead.
Even during these non-normal times, we can all be proud of our college and university. Our students, faculty and staff continue to excel, and our journey along the path to preeminence continues unabated. Our recent performance in the U.S. News & World Report's Best Undergraduate Business Program rankings demonstrates that our strategic investments are paying off. Virtually all programs are ranked in the Top 30, many are in the Top 20, and some are in the Top 10 … and Top 5! With your continued support, our best days are ahead of us!
During the upcoming spring semester, we have much to look forward to. The college and university will offer significantly more courses in a face-to-face setting, and students, faculty and staff will have an increasing presence in the Rovetta Building. And speaking of buildings, our fundraising for Legacy Hall continues to go well. We look forward to making our case once again in this year's legislative session.
To continue our record of achievement, we need your ongoing support, now more than ever. There is no better time to get involved with the College of Business. Here's how you can help:
All you need is a passion for Florida State and the College of Business! To get involved or learn more, feel free to contact me, mhartline@business.fsu.edu, or Chelsea Vaughn, our alumni engagement coordinator, at cvaughn@business.fsu.edu.
Thank you for your continuing support and encouragement. Here's to a healthy and happy new year!
Warmly,
Michael D. Hartline, Dean