Friend's gift honors late FSU alumnus, business instructor
---
Friend's gift honors late FSU alumnus, business instructor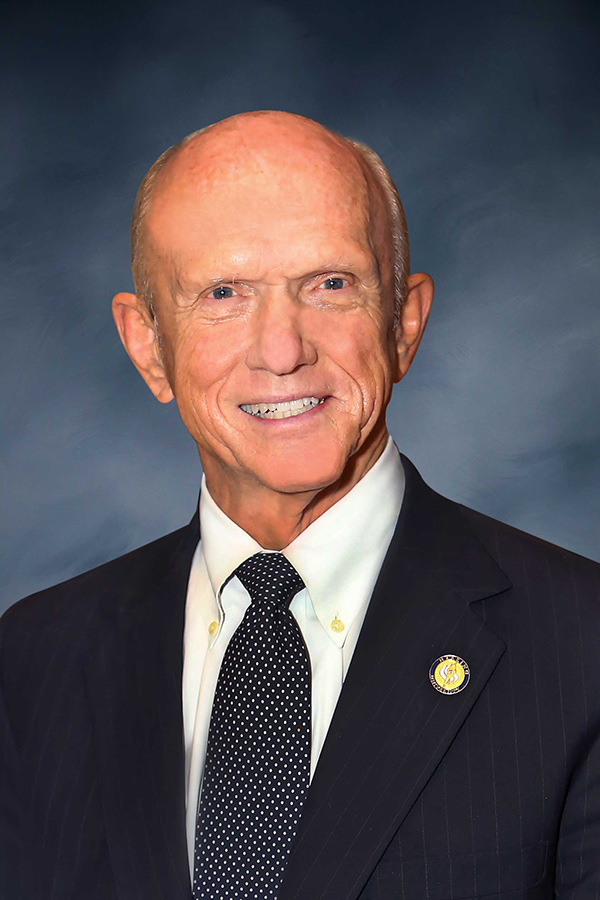 For nearly six decades, Henry Herzing and Robert Doherty maintained a close friendship based on mutual admiration for each other's intellectual and professional accomplishments. When Doherty, a four-time graduate of Florida State University, retired Army colonel and College of Business adjunct, who taught business law and international business, died this past summer, Herzing, the founder of Herzing University, made two gifts to the college to honor him.
One of Herzing's gifts creates the Dr. Robert L. Doherty Student International Experience Fund, and the other establishes the Dr. Robert L. Doherty International Director's Office in the college's new building, Legacy Hall.
Herzing and Doherty met briefly as students at Northwestern University in 1959 and again at White Sands Missile Range, New Mexico. Herzing, a naval missile test officer, ran into Doherty, an army draftee, working at the base's education center where Herzing had gone to find a French book. Herzing took a French course from Doherty, and they both studied Russian together.
"I was impressed by Robert's great personality, his musical talent – he had an operatic voice – his tremendous linguistic ability and his interest in international culture," Herzing said. "Later in life he had the unique accomplishment of passing the bar, becoming a CPA and earning his broker's license in a 90-day period."
Doherty became a career Army officer; a tenured professor at the U.S. Military Academy at West Point, teaching Arabic and French; and an Army attaché and member of the U.S. Diplomatic Corps in Estonia and Finland. He retired from the military in 1996 and moved to Tallahassee to further his studies at FSU where, between 2000 and 2010, he earned four bachelor's degrees in Italian, Russian, Ancient Greek and Latin, and Spanish. He had previously earned a law degree from Northern Illinois University, MBA and Master of Accounting degrees from Long Island University and his Doctor of Education (Ed.D.) from Columbia University.
"Robert was the quintessential student, and I admired him for many things, including his fluency in several languages and his personal level of joy and satisfaction in communicating with others in their native language," Herzing said.
Herzing, who also has a talent for languages, earned a Bachelor of Science in electrical engineering from Northwestern University, a Master of Science in electrical engineering from New Mexico State University and an MBA from Marquette University. After his military service, he became a system engineer for Litton Industries, a former defense contractor.
In 1965, Herzing and his wife, Suzanne, founded Herzing Institute, headquartered in Wisconsin. Initially the institution was dedicated to computer technology training, but over the years, it expanded its breadth of career-focused education and grew geographically to include campus locations in eight states and Canada. In 2009, with the addition of graduate programs, its name changed to Herzing University, and in 2015, it converted to a nonprofit institution in the U.S.
"We truly appreciate Henry Herzing's vision for our students," said Dean Michael Hartline. "His gifts are lasting tributes to his friend and reflect Robert's love of travel and languages. We are thrilled about being able to establish the international director's office in Legacy Hall and that the international experience fund opens the door for students who want to travel abroad or participate in international internships."
In addition to Herzing's gifts to the business school, he established the Dr. Robert L. Doherty Endowed Fund in Modern Languages and Linguistics for students enrolled in any program in FSU's Department of Modern Languages and Linguistics.
---
By Barbara Ash