Harrells' gift establishes classroom in Legacy Hall
---
Harrells' gift establishes classroom in Legacy Hall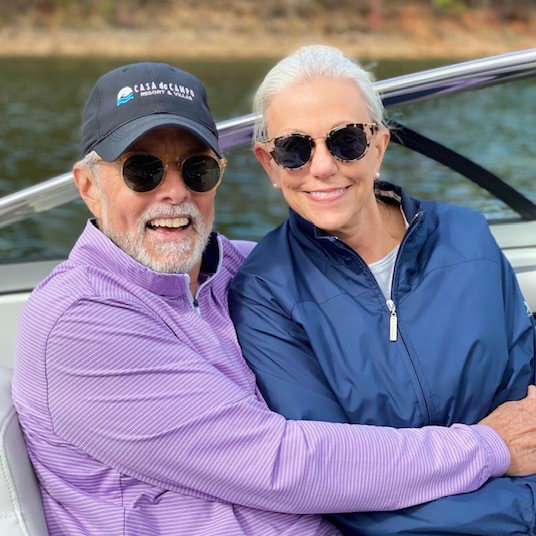 Florida State University alumnus Bruce Harrell (BS Accounting '73; MAcc '75) says he is impressed with the College of Business' focused leadership and proud of its accomplishments, including its remarkable rise in national rankings. He and wife Anne Harrell, also an FSU graduate (BS Communication Disorders '75; MS '76), have made a $300,000 commitment to establish the Bruce and Anne Harrell Family 50-Seat Classroom in Legacy Hall. It is their belief that the college's new building will play a crucial role in its continued success and help propel it into the ranks of the nation's Top 10 business schools. 
"The college has had a huge influence on me," said Harrell, founder, chairman and chief executive officer of the Atlanta-based Insurance Specialty Group LLC (ISG). "My degree program prepared me for a demanding job in a Big-8 accounting firm and taught me to think differently. It laid a great foundation when I started my own business and gave me the skills to sustain it through some very challenging years." 
"I would like to think that students sitting in that classroom will someday be inspired, like I was, to give back to the College of Business in order to continue its great legacy," said Harrell, a former member of the college's Board of Governors and former national chairman of the Seminole Boosters who continues to serve on the board.
Since Bruce Harrell founded ISG in 1999, the company's underwriters have written more than $900 million in premiums for new construction risks throughout the country. ISG's success has led to its inclusion in 2018, 2019 and 2021 on FSU's Seminole 100 list, which recognizes the fastest-growing businesses owned or led by FSU alumni. Son Stephen joined ISG in 2010 and serves as its president and chief operating officer. Anne Harrell worked in Fulton County Schools for six years in the Speech and Hearing Department. 
The Harrells' sons, Stephen and Michael, also are FSU alumni. Stephen graduated in 2006 with a bachelor's degree in risk management/insurance and a minor in entrepreneurship. Michael earned a bachelor's degree in economics and political science in 2011. Their oldest son, Nick, earned his degree in landscape architecture from the University of Georgia in 2004. 
"All of us at the College of Business are grateful for Bruce and Anne's vision for our college," said Dean Michael D. Hartline. "Their remarkable generosity demonstrates their understanding of the importance of Legacy Hall to our future, and we truly appreciate their willingness to give back to Florida State and the college."