Faculty member takes the temperature of the housing market
---
Faculty member takes the temperature of the housing market
News reports have described it as "hot," "overheated" and even "scorching."
We're talking about residential real estate, which sustains double-digit price increases in a reported three-quarters of U.S. markets.
It's not only a Florida phenomenon. It's a fact in Austin, Anaheim and Atlanta as well.
And that's not all.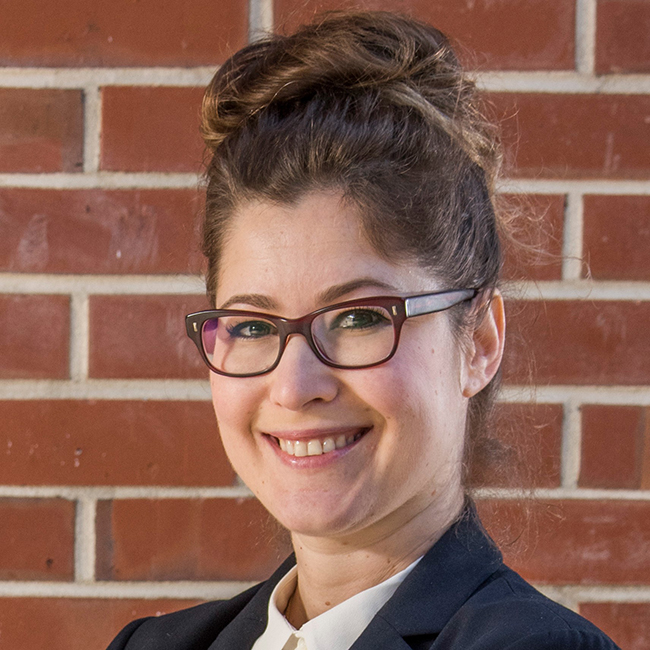 "The price increases in Idaho and Wyoming are nuts -- they're doubling," says Mariya Letdin, an associate professor of real estate in the Florida State University College of Business. "So, it's happening all over the country."
We asked Letdin to share her expertise on the housing market, with an emphasis on Florida, including an explanation of how the coronavirus pandemic has driven supply, demand and prices.
Letdin covered those topics and more in a recent Remote Opportunities to Interact, or ROI, podcast with college alumnus Brett Lindquist (BS Finance and Real Estate '83), CEO of The Mortgage Firm and chair of the college's Board of Governors. That podcast will be accessible beginning Jan. 11.
College of Business: What factors led to the inventory issues and price increases?
Letdin: A couple of things come to mind for Florida residents. Because they couldn't fly or didn't want to fly, people stopped traveling during the pandemic, and I think their idea of 'down time' changed. That accelerated their buying a second home in Florida, giving them a place from where they could work remotely or just vacation. At the same time, I think people were reluctant to sell because of their concerns about COVID. No one wanted to downsize. No one wanted to move. Those factors impacted supply and demand.
A lot of people also point to demographics. Those who are age 30 now are thinking about starting families and are looking to own housing – and there are a lot of them. These are kids of the Baby Boomers who may have delayed home buying as a result of the financial crisis, and we're seeing an impact on demand. So, we can' t forget about demographics.
Also, the financial crisis of 2007-09 blew out a lot of home builders, and the ones left were very conservative; they weren't going build massive housing pipelines. They were just building and selling, building and selling, so from a supply-and-demand standpoint, we weren't prepared for this tidal wave. The pandemic prompted people who still had jobs to start saving, and then suddenly they were prepared to buy a home, or a bigger home.
College: We've noticed reports of changes in Florida's residential housing market in recent weeks. Would you describe it as still hot?
Letdin: I would say it's very warm. I think fewer residents are working remotely as more people return to the office and resume normal life, including some resumption of travel. So, some of the factors that were driving the accumulation of homes have slowed down from an individual buyer's standpoint. From a corporate standpoint -- corporate buying represented about 15 percent of the market last year -- homes are still a very attractive investment and will continue to be because of high inflation.
College: Is the warm market uniform throughout the state?
Letdin: All along the coastlines – Miami, Tampa and even coastal Jacksonville, Jacksonville Beach and Naples, for example -- we've seen much more demand than even 10 minutes in from the coast. And I think that is driven either by early retirement or second-home buyers, or by people coming in and buying from maybe the top five most expensive cities in the country. We call it an 'anchoring bias' when they come from expensive markets and, per square foot, everything looks cheap.
We've also seen appreciation in Orlando, and then in Gainesville and Tallahassee, but much less. Everything has gone up but not in a uniform way.
College: For how long do you see the Florida market showing these 'very warm' characteristics?
Letdin: It's hard to say. Interest rates are still low, and a lot of people are able to qualify for payments. I don't know how long the low rates are going to stick around, and I think when the rates move, it's going to make a big difference in the market.
Getting back to your question about the factors that led to the buying frenzy, multiple factors have worked together to bring us to where we are, so we have many factors to consider. It's a little hard to isolate these effects because we're still in the middle of it, and research loves to look back – to have the full sample. We're still unsure which factor has the dominating effect.
News organizations interested in contacting Mariya Letdin can reach her at mletdin@business.fsu.edu.