Alumna finds numerous ways to be involved with the college
---
Alumna finds numerous ways to be involved with the college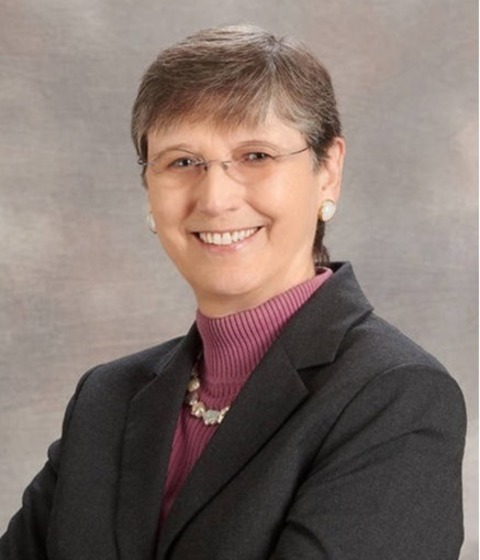 Diahann Lassus can name countless ways for alumni to engage with the College of Business and its students. The 1976 management graduate has done most of them – from mentoring undergraduates, speaking at events and assisting graduates looking for jobs, to serving on the college's Board of Governors and contributing financial support – like her recent $250,000 gift to create the Diahann W. Lassus Classroom in Legacy Hall.
"It's a great adventure to meet other board members, young alumni, students and the people running the programs," said Lassus, co-founder, president and chief investment officer of Lassus Wherley, a subsidiary of Peapack-Gladstone Bank. "The college has made leaps and bounds in terms of innovative offerings, and it's exciting to me to be part of the effort to continue building high-quality programs and ensure our facilities are state-of-the-art." 
Noted for her financial investment acumen, Lassus has amassed a wealth of professional expertise over the years. She earned her Master of Business Administration (MBA), is a Certified Public Accountant (CPA), a personal financial specialist and a 
Certified Financial Planner (CFP). Before establishing her own business, she held positions with Blue Cross Blue Shield, Xerox Corporation and AT&T. 
She has a number of achievements and honors to her credit. She is among Investopedia's 2017 and 2018 Top 100 Most Influential Financial Advisors and is recognized in the industry as a pioneer of the Fee-Only financial planning profession.  Diahann was named Most Influential Company President of the Year, USA, in 2014 by Wealth & Finance International, was one of the 30 Most Influential National Association of Personal Financial Advisors for 2013, and she is the recipient of Five Star Wealth Manager Award for each year from 2012 to 2018. She is a member of the Foundation for Financial Planning Development Committee and the New Jersey Chamber of Commerce Board of Directors. 
Lassus has served in many roles in the profession including the inaugural Commission on Standards CFP Board of Standards 2016 to 2018 and the inaugural CNBC Digital Financial Advisor Council from 2013 to present. She is a frequent contributor to CNBC, NBC's "Today" and American Public Media's "Marketplace." She has authored articles for Investment Advisor, AICPA Wealth Management Insider and a book chapter in "Inside the Minds: Wealth Strategies for Executives."  
"Diahann's professional background is really impressive, and we are very fortunate that she is willing to contribute her skills to help us continue our upward trajectory," said Dean Michael Hartline. "She is there when you need her, and we are always happy for her involvement and grateful for her generosity." 
"When you have a lot of experience and resources, there are a many ways you can connect and contribute," said Lassus, who is also a longtime champion of women's sports at FSU. "I mentor students because you can teach them to develop relationships and open doors for them. I give to Legacy Hall because the expectations of this generation of students – and the next – are higher than ever before. One way we can meet those expectations is to offer strong programs and to build a facility that moves us into the modern age."
---
By Barbara Ash