Top undergraduates to benefit from more pathways to a graduate degree
---
Top undergraduates to benefit from more pathways to a graduate degree
More business majors will be able to get a jump-start on an MBA or specialty master's degree thanks to an expansion of combined pathway options at Florida State University's College of Business.
Top juniors majoring in accounting, finance, human resource management, management information systems, marketing, real estate or risk management/insurance may apply to a combined pathway that allows them to substitute three graduate courses for undergraduate ones and double-count up to nine required credit hours toward both bachelor's and master's degrees. Students are eligible if they have an overall grade-point average (GPA) of at least 3.4, an overall, upper-division GPA of at least 3.2, and an upper-division GPA of at least 3.2 in discipline-specific coursework dependent on which pathway they choose.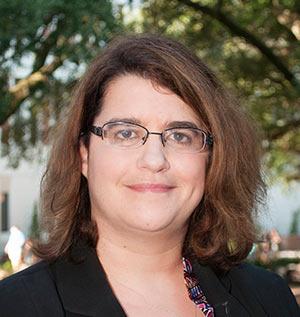 "Students are arriving at Florida State with more credit hours than ever before," said Kathleen McCullough, associate dean for academic programs and State Farm Professor of Risk Management/Insurance. "These combined pathways give our highest-achieving students an opportunity to get the most out of their time in school and, in many cases, finish both degrees in the four years it traditionally takes to complete a bachelor's degree program."
Not only will most combined pathway students benefit by streamlining their time in school, McCullough said, but they also could potentially use any remaining Bright Futures money toward a portion of their graduate coursework and position themselves for better internships and, thus, better career opportunities after graduation.
Eligible students in two of the college's majors – accounting and real estate – have been benefitting from combined pathway options since 2018: Accounting majors with the highest GPAs can get a head start on a Master of Accounting (MAcc), and top real estate majors can accelerate their studies toward a Master of Science in Finance (MSF). This year's expansion gives eligible real estate majors the second option of a combined pathway leading to a Master of Business Administration (MBA).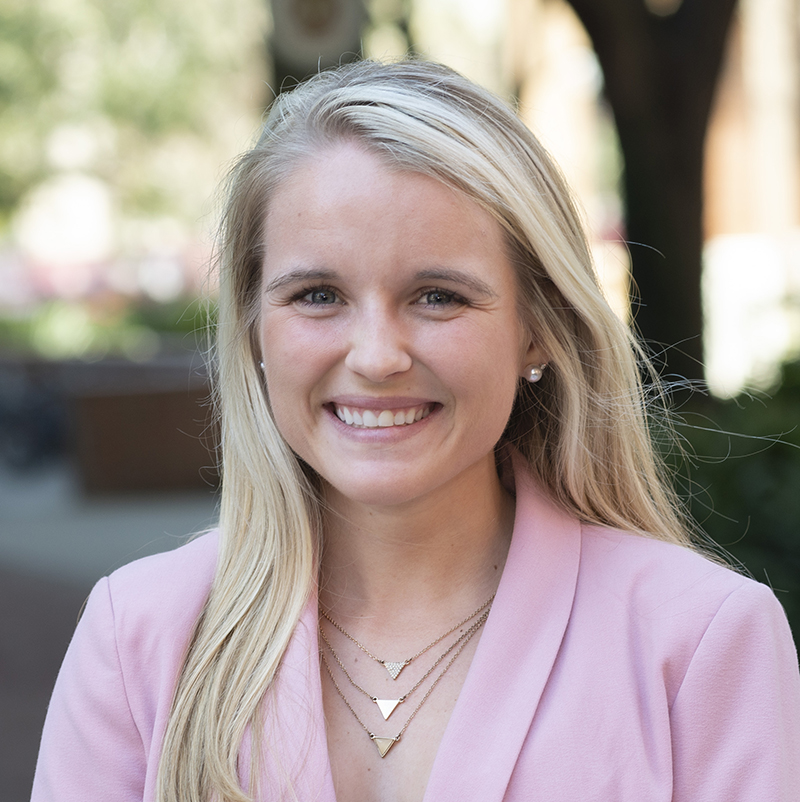 Already on track to finish her undergraduate real estate degree in three years, Piper Bolt said pursuing the Combined BS-Real Estate/MSF Pathway turned out to be a great decision. She said her pathway classes provide more analytical work and practical application, boost her professional networking opportunities and allow her to learn alongside classmates who also embrace the more demanding studies.
"The classes are much more engaging," Bolt said. "I have enjoyed the increased interaction between professor and student. I can tell the classes are at a higher level, but it is doable. It is a great chance to challenge myself."
Students accepted to the combined pathway will still be required to apply separately to their chosen master's degree program. While typically on track for admission, students must still meet all graduate application requirements.
Combined pathway students also do not have to start their master's degree immediately after completing their undergraduate work, McCullough said.
"Their shared credits can still be used as long as they complete the master's degree within seven years of taking their first combined pathway class," she said. "This means they can wait and, in three or four years, apply to our graduate programs online or return to campus for full-time or part-time studies. This perk gives our students the flexibility to pursue those great jobs right out of college and still benefit from their chosen pathway as it fits their career schedule."
The college offers the following combined pathways:
BS-Accounting/Master of Accounting (BS/MAcc)
BS-Finance/Master of Business Administration (BS-FIN/MBA)
BS-Finance/MS-Finance (BS/MSF)
BS-Human Resource Management/Master of Business Administration (BS-HRM/MBA)
BS-Management Information Systems/Master of Business Administration (BS-MIS/MBA)
BS-Management Information Systems/MS-Management Information Systems (BS/MS-MIS)
BS-Marketing/Master of Business Administration (BS-MAR/MBA)
BS-Real Estate/Master of Business Administration (BS-RE/MBA)
BS-Real Estate/MS-Finance (BS-RE/MSF)
BS-Risk Management/Insurance/Master of Business Administration (BS-RMI/MBA)
BS-Risk Management/Insurance/MS-Risk Management and Insurance (BS/MS-RMI)
To learn more about each combined pathway and its academic criteria, visit business.fsu.edu/combined.
Interested students should meet with an advisor in the Undergraduate Programs Office before registering for their senior coursework. Registration for summer and fall classes opens March 9.
---
by Melanie Yeager