New professional development course gives students an edge in getting, keeping a job
---
New professional development course gives students an edge in getting, keeping a job
It is said that employers hire for technical – or hard – skills but retain and promote employees for their soft skills, such as effective communication. Sarah Withers, an assistant lecturer in the College of Business who heads up the new Center for Professional Development, could not agree more.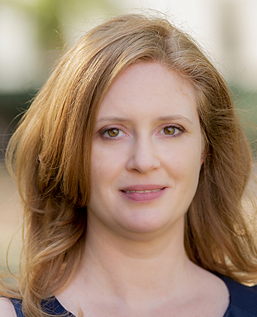 "Employers tell me soft skills are essential for professional success, and they generally agree that soft skills are the hardest things to teach on the job," Withers said. "So, one of the most important aspects of professional development is cultivating soft skills and communicating to future employers you have those skills and understand the value they bring to the workplace. Any time a student spends developing soft skills will pay big dividends in terms of developing their professional brand and standing out to their supervisor."
While professional development has always been an important aspect of the college's curriculum, what is new is the development of a formal one-credit-hour course – Professional Development for Business Careers (GEB 1030) – that all business students will be required to take. The course was offered for the first time as an elective course during this past fall semester.
The course provides an overview of the broad range of career options and the professional development services offered at Florida State and exposes students to presentations by corporate leaders. In addition to encouraging self-reflection, personal discovery and goal-setting, the course covers critical competencies, such as stress management, active listening, effective verbal skills and business etiquette. Withers places particular emphasis on resiliency, critical and creative thinking, and conflict resolution.
"Because workplace conflict is unavoidable, I stress the importance of being curious about the other person's point of view and intentions and analyzing your own contribution to the situation," Withers said. "Having a reputation as someone who handles conflict calmly and professionally can help early-career employees stand out as a potential leader."
Withers joined FSU with a deep well of experience in advising. She was an adjunct professor in the Newcomb-Tulane Honors Program at Tulane University and a senior academic and career adviser at Tulane's Academic Advising Center, where she taught several sections of a career development course that focused on exploration of majors, career ideation and professional writing. She earned her bachelor's degree in English and religious studies from Florida State, a master's degree in theological studies from Harvard University and a doctorate in English from Indiana University.
- By Barbara Ash