New chairman is eager to rally recent graduates to stay involved
---
New chairman is eager to rally recent graduates to stay involved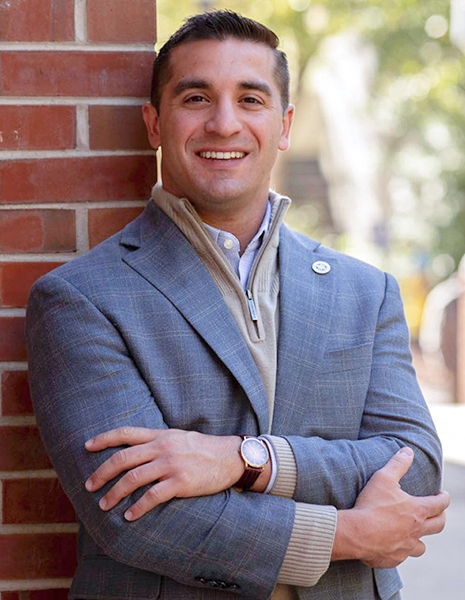 The newly appointed chairman of the College of Business Recent Alumni Board (RAB) and fellow members of the board's executive committee have been busy mapping out a strategy to rally alumni to expand and strengthen the "Nole Network" across the country.
"Our plan is to identify business alumni living in cities we don't visit as frequently as others and reach out to them to reconnect," said Tyler Smillie (B.S. MAR '14/MBA '16), private client associate at Bank of America Private Bank who recently began a two-year term leading the 35-member board. "Many of our alumni say it feels great to have a taste of home and are happy for the opportunity to connect with other alumni within their communities when the college visits their region." 
In addition to building the alumni network, Smillie said board members are committed to creating awareness of the board's activities and fostering relationships among established alumni, recent graduates, as well as soon-to-be alumni. 
The college has been tireless in its efforts to accomplish this. One example is the Bring A Nole networking reception series, which were most recently hosted in Atlanta, West Palm Beach, Fort Lauderdale, Tampa, Charlotte and Chicago. The series encourages business alumni to bring a fellow Seminole to network at the event, whether they are business graduates or not. These events drew more than 400 attendees this past summer.
"Events like these give grads at every stage an opportunity to forge new relationships with alumni in their area or to reconnect with former classmates working in their city," Smillie said. "We encourage younger alumni to seek out more seasoned alumni as mentors and for established alumni to share career advice and opportunities." 
In addition to hosting networking opportunities, Smillie said board members talk with recent graduates and students about how they can contribute their time, talent and treasure toward helping the college continue its preeminence path. 
"It's important to create a culture of philanthropy early on," Smillie said. "We understand that graduates starting their careers may not be able to contribute as much as someone at a later stage in their careers, but we have found that alumni share a sense of Seminole pride when they give back, whether that be through time, talent, treasure or teamwork. 
"We spent many years and a lot of money earning our degrees, so we should be doing everything we can to shout from the rooftops about how well the college is currently doing, because that only increases the value of our degrees. We all have a vested interest in making sure that the college continues on its preeminence path and continues to thrive."
For more information about the Recent Alumni Board, connect with Chelsea Vaughn, Alumni Engagement Coordinator, at cvaughn@business.fsu.edu. Submit a board membership application here.
---
By Barbara Ash