FSU Researchers receive grant to study risk exposure of citizens property insurance corporation
---
FSU Researchers receive grant to study risk exposure of citizens property insurance corporation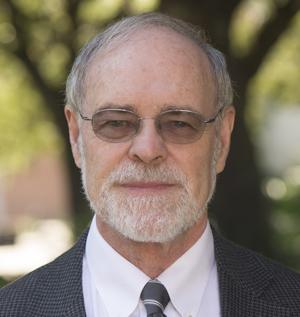 Florida State University's Florida Catastrophic Storm Risk Management Center with the College of Business has received a $265,696 grant from Citizens Property Insurance Corporation to study its business.
The project will explore ways Citizens can reduce its exposure to losses and expand the private residential property insurance market in Florida. The grant will also fund the study of reducing and limiting rate increases and potential tax increases for Floridians.
"The larger Citizens becomes, the greater the potential tax burden on all Florida policyholders," said Jack Nicholson, the center's director.
Citizens is a state of Florida-controlled residual residential property insurer. It insures homes, including mobile homes, apartments and condominiums in situations where policyholders cannot otherwise find affordable insurance in the private market. Citizens is financed with premiums but can charge multi-year assessments to a broad range of property and casualty policyholders in Florida to assist in financing large losses. 
In recent years, Citizens has reduced its size as private insurers have been willing to take certain policies from the company. But, given the hurricanes in recent years and recent market turmoil, it is expected that Florida insurers might have to cut back on their number of insured. If this scenario plays out, Nicholson said, Citizens' policy count and exposure could surge with thousands of new policies.
Joining Nicholson on the research team are Cassandra Cole, the Dr. William T. Hold Professor in Risk Management & Insurance and chair of the Department of Risk Management/Insurance, Real Estate and Legal Studies; Charles Nyce, Robert L. Atkins Associate Professor of Risk Management and Insurance; and Patricia Born, Payne H. and Charlotte Hodges Midyette Eminent Scholar in Risk Management & Insurance.
The Florida Catastrophic Storm Risk Management Center is housed in The Dr. William T. Hold/The National Alliance Program in Risk Management and Insurance Program in the Florida State University College of Business.