Senior Lecturer and Director, Master of Science in Finance Program and Finance Combined Pathways Programs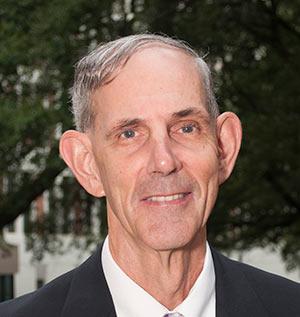 Academic Specialty
Quantitative Methods and Investments
Education
M.B.A., Florida State University
B.S., Florida State University
Areas of Expertise
Business Statistics
Financial Investments
In his role as Senior Lecturer, Mr. Smith coordinates the instruction of the business statistics course QMB 3200 (Quantitative Methods for Business Decisions) and serves as the Director for the Master of Science in Finance Program. Mr. Smith teaches multiple sections of the business statistics course at Florida State University's main campus in Tallahassee, Florida and teaches a financial investments course (FIN 4504) at Florida State University's branch campus in Panama City, FL.
Honors and Awards
College of Business "Core Values Award" winner (October 2010)
College of Business "We Choose Excellence" award winner (December 2008)
Florida State University Provost's 90% Club - Ranked as an "Excellent" or "Very Good" instructor by at least 90% of students (Spring 2005)
Florida State University Undergraduate Teaching Award (April 2004)
Interesting Facts
Mr. Smith enjoys reading about a wide variety of topics. Mr. Smith and his wife (Pat) enjoy all sports and actively participate in tennis and golf. Mr. Smith's favorite sport is baseball and he considers himself very fortunate to have personally met Joe Brinkman (Major League umpire in the George Brett "Pine Tar" game), Tony LaRussa (former Oakland Athletics and St. Louis Cardinals manager), and his boyhood idol Mickey Mantle (New York Yankee legend).