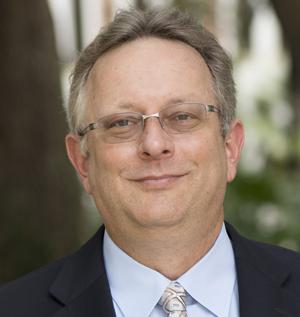 Academic Specialty
Database Architectures
Education
B.S., General Engineering, University of Illinois (1984)
Master of Information Systems, University of Arkansas (2004)               
Areas of Expertise
Database Design
Data Mining
Data Analytics               
Ken Armstrong is a senior lecturer in the Department of Business Analytics, Information Systems and Supply Chain at Florida State University's College of Business. He entered academia in 2001 after successful careers in control system sales, engineering, design and software development. As a lecturer, he has won numerous teaching awards for his face-to-face and online instruction. He especially enjoys teaching classes that can provide immediate value and impact in students' lives by teaching skills that organizations value and desperately seek in today's data-driven economy. 
Armstrong received his bachelor's degree in general engineering from the University of Illinois and his master's degree in information systems from the University of Arkansas.
Selected Published Research
Armstrong, K., & Lopez, A. (2004). Outsourcing in Germany. GITMA 2004. Proceedings of the Global IT Management Association.             
Interesting Facts
Starting outfielder for a softball team that came in 3rd in the California State Championship.
Honors and Awards
Excellence in Online Course Design – 2015 
Excellence in Online Teaching – 2015
Excellence in Online Course Design – 2013 
Graduate Student Teacher of the Year – 2004 University of Arkansas