Former marketing students express appreciation by endowing professorship
---
Former marketing students express appreciation by endowing professorship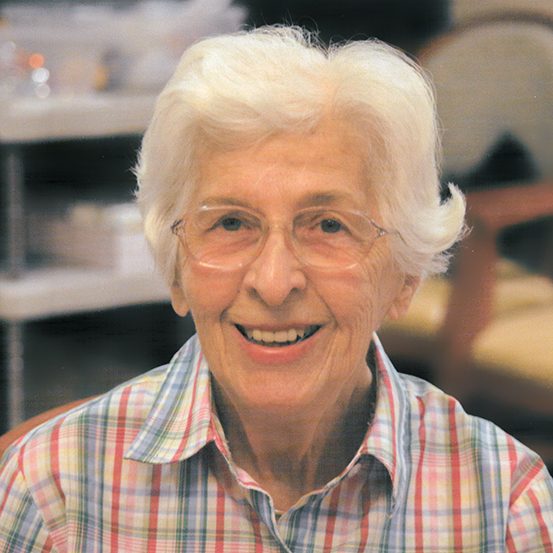 During her nearly three decades as a management and marketing professor in Florida State University's College of Business, Persis Emmett Rockwood left an indelible mark on scores of students. Two of them – Meg Gilbert Crofton and Lamar Rowe – say they can trace their career and personal success to her influence.  
To express their constant gratitude and respect for Rockwood, Crofton and her husband, Richard, and Rowe and his wife, Anne, have contributed $100,000 each to endow the Persis E. Rockwood Professor of Marketing in her honor. Rockwood and her husband, Charles, have also added to the professorship. 
"I consider what I learned from Dr. Rockwood to be the foundation for my career and my entire life," said Crofton (MAR '74/MBA '75), who served as Rockwood's teaching assistant and went on to play leadership roles with Walt Disney Parks and Resorts, United States and France during her 35-year career. She retired as president in 2015. 
"For decades I have spoken with thousands of people within and outside of the Disney organization, and one of my major points is about developing a personal brand, and I never fail to mention Dr. Rockwood by name along with what I learned in her class about 'brand.' I'm grateful to her and think of her often."  
Rowe (MAR '67), likewise, was strongly influenced by his former teacher. "Dr. Rockwood instilled in me the entrepreneurial spirit that helped guide me to a successful business career. Contributing to this professorship is a small way of thanking her," said Rowe, president of the multi-million-dollar Rowe Drilling Co. Rowe introduced Rockwood when she was inducted into the 2018 Charles A. Rovetta Faculty Hall of Fame.
Rockwood is considered a trailblazer, with many firsts to her credit. She was the first woman to earn a doctorate in business at Stanford University in 1960; to become president of the Southern Marketing Association in 1970, of which she was a founding member; and to be promoted to full professor of marketing at FSU in 1973.
Earlier this year, the Rockwoods made a $500,000 gift to name the Undergraduate Programs Suite in Legacy Hall. The portrait with a plaque bearing her name was unveiled at a naming ceremony and later hung in the current Undergraduate Programs Office in the Rovetta Business Building, where it will remain until it can be relocated to a prominent position in the college's new home.
"It is an incredible tribute to Dr. Rockwood for her former students to honor her with this endowed named professorship," said Dean Michael Hartline. "It demonstrates the profound and lasting impact professors can have on their students and on a college and university. It also says a lot about the donors who recognize that impact and are setting the stage for future professors to have a similar impact."
--
By Barbara Ash