College announces Dean Gatzlaff professorship
---
College announces Dean Gatzlaff professorship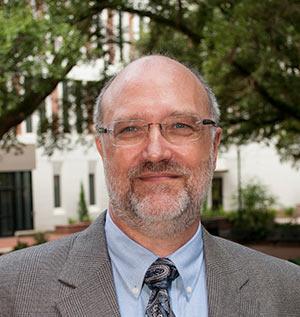 College of Business Dean Michael Hartline announced during the 27th annual Real Estate TRENDS Conference last week that a professorship has been created to honor Professor Dean Gatzlaff, who is retiring next spring.
The FSU Real Estate Center executive board established the professorship in Gatzlaff's name, Hartline said.
Through donations of board members, former board members, alumni and friends of the FSU Real Estate Center and program, funding for the Dean Gatzlaff Professor of Real Estate has received more than $336,750 in gifts and commitments out of a $500,000 goal, he said. You can donate here.
Gatzlaff is the Mark C. Bane Professor of Real Estate and interim chair of the Department of Risk Management/Insurance, Real Estate and Legal Studies.
Hartline called Gatzlaff's contributions to FSU, the College of Business, the real estate industry, the FSU Real Estate Center and the TRENDS Conference "substantial and significant."
Watch the accompanying video to see Hartline's announcement and the reaction of Gatzlaff, who is known and appreciated in the College of Business for – among many other things -- his humility.
-- Pete Reinwald