Expert tips for businesses in times of a tech outage
---
Expert tips for businesses in times of a tech outage
Lance Kerwin, who once worked in information technology and served Fortune 500 clients such as The Walt Disney Company, reflected Wednesday on any company's decision to start using a cloud-computing platform and service.
"Making decisions to go to the cloud, it's like getting married," he said. "You're highly coupled with the web platform at that point, so when you're selecting for the first time, you hope the marriage lasts forever. Decoupling from a cloud service -- that's not an easy thing to do."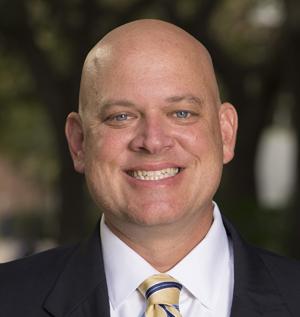 Kerwin, an assistant lecturer and director of the Florida State University College of Business' undergraduate program and combined pathway in management information systems, made his comments a day after an outage at Amazon Web Services created havoc for businesses and organizations through the eastern U.S.
The outage brought Amazon's delivery services to a halt and disrupted, for more than five hours, the services of banks, airlines and other companies that depend on Amazon Web Services – the country's largest cloud-computing service provider – to run their apps, websites and operations.
"Five hours doesn't seem like much, but in the business world – I've worked in data centers – it had to be pretty crazy," Kerwin said.
Kerwin provided advice to businesses in the case of future outages, including ones that might not involve cloud-computing services:
Communicate with your customers
"People don't like being disrupted at all – we've seen that with the supply chain," Kerwin said. "The challenges of the companies are to be responsive and to manage the expectation of the customer. Tell them what you know about the outage and how long you expect services to be disrupted. Communication is going to be your best friend.
"Of course, if your outage is the result of a problem at a cloud-computing service, you're at the mercy of that company to communicate with you. Amazon on Tuesday didn't put out a lot of communication other than some technical messaging – nothing about the root cause, which their clients would have found helpful. If I'm a bank, and I have a part of my application on Amazon Web Services and Amazon goes down, I want them to communicate with me so I can manage my customers."
Review your technology road map
"Some companies might put some services on Amazon and use another cloud such as Azure for email," Kerwin said. "You have to understand your business relationship with these cloud companies with which you are basically sharing risk.
"And in the case of Amazon Web Services, you have to have a clear boundary of what is Amazon's to administer and what is yours to administer. I would want to be clear: 'Did this happen on your side of the fence? Or was it external?' I would then want to look at my contract to say, 'What if this happens again? What are the expectations in terms of being able to get up and running? And what about a worst-case scenario? What if this lasted for a week?'"
Consider centralization and cyberattacks
"Even though Amazon attributed this outage to network device issues, I first wondered about the possibility of a cyberattack," Kerwin said. "A lot of the bigger cloud companies are going back to a centralized computing infrastructure, which is interesting because the internet was designed to be distributed so that you could mitigate the risk of a long-duration outage.
"But if you build these big pieces of infrastructure, you become a target, so that's why when this happens, I ask, 'Was it an attack?' I will be interested to see if this incident created lessons learned that Amazon will apply to their footprint. Will they have to re-evaluate their overall architecture such as decentralizing some of their infrastructure as a result of this incident?"
News organizations interested in contacting Lance Kerwin can reach him at lkerwin@business.fsu.edu.