New board chair emphasizes fundraising, Legacy Hall
---
New board chair emphasizes fundraising, Legacy Hall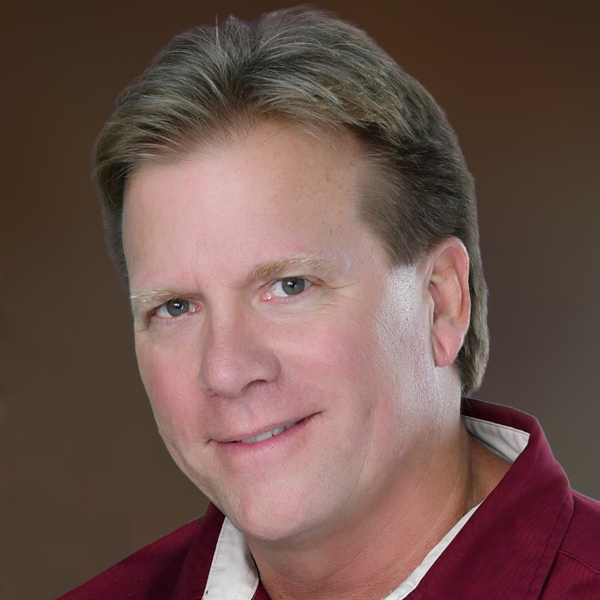 Brett Lindquist recalled a high-energy experience as a student athlete at Florida State University, majoring in finance and real estate while competing for four years on the men's swimming team.
Four decades later, he could help make another splash at FSU.
As the new chair of the College of Business Board of Governors, Lindquist said he aims to take fundraising to new levels and to see construction begin on Legacy Hall, the college's showcase facility and future home.
"We have several other goals, but those are Nos. 1 and 2 because money helps us retain staff, money helps us support professors, and money allows us to build a business school," he said.
Lindquist begins his tenure as chair during a particularly exciting time for the college. FSU recently kept its place among the top business schools in the country with a No. 1 ranking among all schools for its Dr. William T. Hold/The National Alliance Program in Risk Management and Insurance. The college also scored a No. 5 ranking among public schools for its Real Estate program and Top 20 or Top 25 rankings for four other programs.
Looking toward Legacy Hall
The college also expects to begin construction next fall on Legacy Hall, an $88 million facility that requires $44 million in private support to add to $44 million already provided in state funding.
That's where fundraising comes in. The college needs a continued stream of private funding to meet its fall groundbreaking goal for Legacy Hall. It also needs additional funding to support academics, faculty members and operations in general, Lindquist said.
"It's important to have a board to raise money for the school and really get out the message of how great the school is doing," Lindquist said. "I mean, Florida State is doing fantastic right now with academics. And I would think most people don't know that. But as board members, we can tout that we're one of the top business schools in the country. That's a wow!"
The College of Business Board of Governors features a 14-person executive committee, which Lindquist chairs. It also includes 34 board members, most of them business executives and FSU alumni who want to see the college flourish.
The board meets twice a year, works to stimulate interest and financial support in the college and provides advisory services to the college and its alumni. The board also works with the college on regional alumni events, and it sponsors signature college events such as the annual College of Business Alumni Hall of Fame Awards Dinner & Ceremony, scheduled this year for Nov. 4.
Plus, board members serve as student mentors, speakers and classroom facilitators.
"They want to get involved," Lindquist said. "They have a passion for helping, and whenever you're helping someone else, there's a personal reward, an inside reward. It's fulfilling for an alumni or board member to really help our students get a good head start because most people don't have someone to help them. They might have a parent or a friend of a friend, but we're focused on giving them advice, going to class, teaching and mentorships. What we do as board members resonates throughout the business school and the classes."
Lindquist said he gets similar motivation as CEO of The Mortgage Firm, an Altamonte Springs-based residential mortgage lender he co-founded in 1995. The company today boasts 680 employees and 60 branches throughout the Southeast.
"I do what I studied in college," said Lindquist, who earned his bachelor's degree in 1983. "I just had a passion for this, and for me it's incredibly rewarding to help people buy a home, refinance their house and save on payments."
Enhancing the student experience
He emphasized the importance of revenue and of expense analysis in keeping his company healthy. He likened that to fundraising for FSU, where two semesters of an undergraduate tuition and fees costs an estimated $5,666 for Florida residents – helping to earn the university a No. 5 ranking for "best value" among public colleges and universities, according to U.S. News & World Report.
The comparatively lower costs for students mean less money for the college and university to spend on professorships, infrastructure and new projects. That heightens the importance of fundraising at FSU, Lindquist said.
"There's a huge disparity in revenue," he said, comparing FSU with other top-ranked schools. "It's awesome for our students, because they don't leave Florida State buried in debt. That's one thing that we're super proud of."
At the same time, he said, "We've got to fundraise and set up professorships, for example, because other schools are paying a lot more money for their professors. A lot of people don't know about professorships. They help retain top faculty members by being able to pay them extra money."
Of course, the college also must raise money to build Legacy Hall, which Lindquist said certainly will help the college on its path to preeminence.
The college's rapid rise in the rankings two years ago inspired Lindquist and his wife, Cindy Lindquist (MAR '85), to make their second gift to the college, creating the Brett C. and Cynthia R. Lindquist Classroom in Legacy Hall. Their initial gift established the Lindquist Endowed Real Estate Scholarship Fund, the Lindquist Endowed Fund for Real Estate Excellence and the Lindquist Endowed Professional Sales Scholarship Fund.
Asked what inspired his work and support of his alma mater, Lindquist reflected on 1978, when he arrived at FSU as an All-America swimmer. Back then, he said, he thought more about sports and found himself more connected to athletics than academics.
"But the classes I took at Florida State – an appraisal class, a real estate class, accounting classes and finance classes – had a huge impact on what I do," he said.
-- Pete Reinwald