Seneff Scholar embraces her next step: Harvard Law School
---
Seneff Scholar embraces her next step: Harvard Law School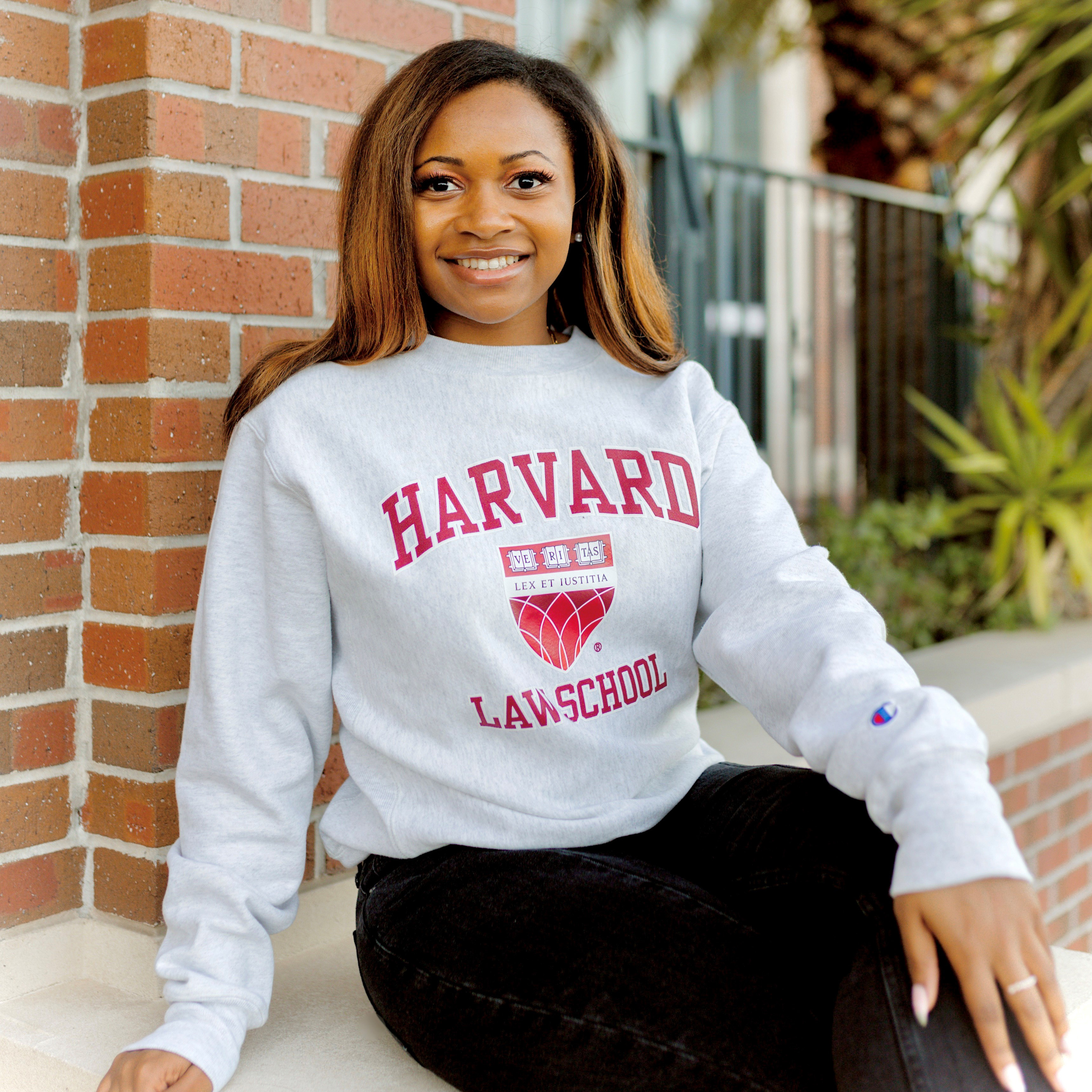 Cierra McKenzie aspires to become a lawyer who works at the forefront of innovation of business and technology.
She honed that drive as a Seneff Scholar in the Florida State University College of Business, and she will begin to see it through this fall at Harvard Law School.
McKenzie, who graduated last week with bachelor's degrees in finance and media/communication studies, recently accepted admission to Harvard and thereby will become part of an extremely select cohort featuring some of the world's brightest and accomplished law students. Harvard Law School ranks No. 4 in the nation, according to U.S. News and World Report, and its graduates include a Who's Who of U.S. business, politics, leadership and judiciary, including four sitting U.S. Supreme Court justices.
"Sometimes, I'm still in a little bit of shock when I take the time to think about it," McKenzie said, referring to her admission to Harvard and other academic accomplishments.
She also received acceptance to additional Top 20 law schools, including those at Georgetown University and UCLA, plus Florida State and the University of Florida, she said. In Harvard, she chose a highly competitive program that admitted only 7% of its applicants last year.
"We're thrilled for McKenzie and proud of her work in the College of Business and in our James M. Seneff Honors Program," said Michael Hartline, dean of the college. "McKenzie exemplifies a Seneff Scholar – an elite student who demonstrates the character, leadership and motivation to, among other things, create pathways for better businesses and a more prosperous global society. We'll be rooting for her every step of the way."
McKenzie joined 13 fellow students from the college in the 2020 cohort of the Seneff Scholars, a program that dovetails with the University Honors Program and the Garnet & Gold Scholar Society. The program just completed its third year.
As a Seneff Scholar, McKenzie participated in an individualized mentorship program and in professional development opportunities that included special meetings with top business leaders. The program also challenges scholars to go beyond traditional academic thinking in their approaches to business issues and problem-solving.
McKenzie noted a Seneff Scholars course that focused on professional development, including networking, resume building and interviewing. One day, she said, Luke Hopkins, director of the James M. Seneff Honors Program and the college's Center for Professional Success, "came into class and said, 'OK, I'm going to put you on the hot seat.'"
Hopkins started asking tough questions to see how students would think and react on the spot during interviews. That came in handy for McKenzie's Harvard interview.
"Having that experience of being able to come up with coherent and well-informed answers quickly was definitely impactful," she said.
Also helpful, she said, was a suggestion from Hopkins to follow interviews with handwritten thank you notes – an eye-catching throwback gesture in the digital age.
McKenzie said she wrote, stamped and mailed her thank you note the day of her interview.
"My interviewer talked about it in the call that I got when she let me know that I was accepted," she said.
Hopkins echoed Hartline's praise of McKenzie and noted her "openness to exploring all possibilities. On the one hand, she was hyper-focused on law school, but she embraced all the opportunities that were around her. She's a great person and a brilliant student, and she'll excel wherever her education and career take her. Count on it."
Through Harvard, she aims to become a lawyer who "works at the forefront of innovation, because the law typically is a field that works based on tradition and on existing issues."
She continued: "A lot of times the law has trouble catching up to and staying on top on different innovations in business and technology, and I want to be a lawyer who's making sure that the new things that are coming to revolutionize the way that we communicate or conduct business are working in the best interests of the people who will be using it."
For getting to this pivotal point, she credits her experiences at FSU and in the James M. Seneff Honors Program.
"I engaged in experiences that were meaningful to me," she said. "I definitely think my experiences here have helped shape me into an applicant who was competitive. I've grown a lot personally and professionally by being here at Florida State and as a Seneff Scholar."
-- Pete Reinwald