Financial experts wrestle with how to fix volatile economy
---
Financial experts wrestle with how to fix volatile economy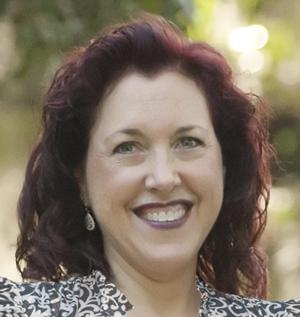 First, the bad news: The Dow Jones Industrial recently closed 33% below its peak, a level not seen since 2017. As of the writing of this article, it remains in bear market territory (a more than 20% drop from recent peak). The speed at which markets hit these new lows is remarkable. Markets fell at such a dizzying pace that automatic 'circuit breakers' kicked in, multiple times, to halt trading temporarily so traders could absorb all of the news, ensuring that trades are based on fundamentals instead of fear. While not everyone owns stock, everyone needs to pay attention to this because the market is forward-looking, and it is telling us – loudly – that things are looking bleak. In line with this are the words of Trump's treasury secretary, Steve Mnuchin, who said on March 17 that if the government does nothing, we could be looking at unemployment levels of 20%, which is a level last seen in the Great Depression.
The severity of the coronavirus outbreak here in the United States, as well as the extent and duration of our collective response, will determine how bad things become economically, not to mention medically. We already know that certain industries, like the airline, tourist, hospitality and entertainment have and will continue to be hit hard. This is particularly bad for Florida – you know it's bad when Disney closes! – because these industries comprise a significant part of our state's economic base, as well as a sizable fraction of our work force.
Making matters even more disconcerting, the situation is changing rapidly. Morbidity and mortality figures of the coronavirus have not only climbed, but also escalated, suggesting that the situation is much more serious than previously thought. The United States now leads in the number of coronavirus cases in the world. As the numbers escalate, our response is going to have to be more austere, and perhaps for a longer period of time.
If Mnuchin's worst-case scenario plays out, approximately 30 million Americans could lose their jobs in the coming months. The monthly unemployment numbers on March 26 already shattered previous records at 3.28 million new jobless claims. Contributing to this figure are hundreds of thousands of wait staff, bartenders, cooks, etc., across the nation out of work due to recent orders directed at restaurants, bars and nightclubs to close for dine-in eating. Also contributing is a large reduction in consumer spending, fueled by fears about health and/or job security, which may induce most companies to start thinning the ranks. At this point, at least modest layoffs seem inevitable. The question is how many will lose their jobs? That, again, will be largely determined by how long this health crisis lasts, and consequently, how deep the economic contraction. Medical experts such as Dr. Anthony Fauci, the head of the National Institute of Allergy and Infectious Diseases (NIAID), offer sobering estimates. President Trump stated in a recent news conference that it could last until August, or maybe even longer.
Okay, now the good news: Our government is acting. On March 13, President Trump declared a state of emergency. This freed up approximately $50 billion to fight the disease, including supporting those companies trying to find a cure and assisting states that are responding to the virus. President Trump also announced a three-month delay in the income tax deadline without penalty or fees for those negatively impacted by the coronavirus. The Federal Reserve Board, in multiple rate cuts, slashed interest rates to effectively zero, making borrowing effectively free. In fact, on March 23, chairman Jerome Powell pretty much said the Fed is prepared to do whatever they have to do to keep lending markets operational. Congress put politics aside and passed a bill, which the President signed into law March 27. Included in the law – called the CARES Act – are one-time payments of $1,200 for individuals who earn less than $75,000, or $2,400 for married couples making less than $150,000. Parents making less than these income caps also get $500 for each child. Checks should be mailed around April 5. There are other remedies as well. Unemployment benefits are extended to 39 weeks and include freelance and furloughed workers. Small businesses can get loans as long as they pledge not to lay off any of their workers. Even better, the loans will be forgiven if the employer pays its workers through the term of the loan. There are other accommodations for emergency education and transit funding as well as funds for distressed firms. The CARES Act is broad and thorough, attempting to help everyone who has been hurt financially by the coronavirus
The question is whether government action will be enough. Depending on how long this crisis lasts, the answer could be, "no." Though these payments, loans and accommodations will absolutely help Americans, they will only do so for a limited time and then we're back to where we are now. Our response as citizens could absolutely be pivotal here. Most have resigned themselves to staying home and that will certainly help slow the spread of the virus. A couple of weeks into this quarantine, there are calls for it to end, including from our leadership. The problem with this path is that many economists are starting to use the "D" word, i.e., depression, as a possible outcome of these twin crises, both medical and economic, if it isn't handled properly. We are in an unprecedented situation where we are having to choose between the economy and human lives. Do our leaders open the country earlier than recommended by medical experts to save the country financially, knowing that deaths from the virus will be larger than they would if we stayed isolated longer? Or, do they follow the medical experts by keeping the United States closed until there are no new cases, which would be at the expense of the economy? Some are now suggesting that the latter option is not without human loss because suicide rates went up during the Great Depression. This is certainly not an easy decision because lives literally hang in the balance. There will be individuals on the losing side of the decision whatever it may be and whatever definition of losing may apply. Perhaps the first step in making this decision is acknowledging the words of wisdom offered by Fauci: "The virus will decide the timeline."
Dr. April Knill, SunTrust Associate Professor of Finance
Areas of expertise: International finance, politics and finance, law and entrepreneurship