Rebalancing, ramping up supply chains to meet COVID-19 demand
---
Rebalancing, ramping up supply chains to meet COVID-19 demand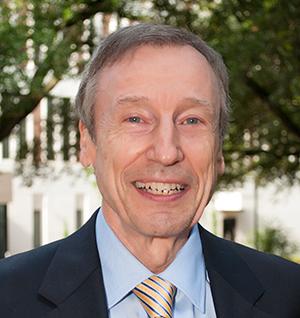 Our current COVID-19 crisis has magnified the importance of strategically managing supply chains and anticipating risks in uncertain times. We are seeing unprecedented issues due to disruptions in sourcing and overwhelming demand. In general, there are imbalances in different supply chains. For example, the medical and grocery supply chains are experiencing unexpected surges in demand, while hospitality and restaurant sectors face unprecedented decreases. Since supply chains are complex and continually changing there is no one solution that applies across all industries. My observations are collaborated by the Institute of Supply Management's recent survey of 628 supply managers from larger organizations. Nearly 75%t of companies report supply chain disruptions in some capacity due to coronavirus-related transportation restrictions, and more than 80% believe their organization will experience some impact because of COVID-19 disruptions.
Overall, the grocery supply chain is doing well. Yes, there are some artificial shortages caused by consumers hoarding toilet paper and cleaning supplies – much like the shortages we see in bottled water and gasoline in advance of hurricanes. This is basically a replenishment issue. Demand spikes are being backfilled through distribution and increases in production by food manufacturers. For example, at Flowers Foods, Inc., production has shifted to producing fewer brands to ramp up production output with less downtime for changeovers. As a result, sales of its Nature's Own sliced bread are up significantly over last year. These responses will enable quick replenishment and rebalancing in the grocery sector with the only downside being less variety.
We're also seeing point-of-sale changes and increases in cross-over products. For instance, now that restaurants and bars are closed in quarantined cities, someone who used to stop by their favorite watering hole for a glass of wine is now purchasing a bottle of wine at their nearest convenience store. Thus, the distribution sector in fine spirits will shift its focus temporarily from restaurants to convenience stores, which will backfill the supply gap.
Repairing the broken medical supply chain is a much greater challenge. Extreme shortages, such as N-95 masks to protect employees and respirators to treat and hopefully save patients, are very visible and have dire consequences. Ideally, when shortages of this magnitude occur, a centralized approach can allocate and match supply and demand while minimizing price spikes. Such efforts are more plausible in countries where government power is more centralized (e.g. China). However, in a market-driven economy, this is usually not a desired approach until the crisis becomes extremely severe.
Currently, each hospital or buying unit independently conducts its search for these critical medical supplies. Shortages will drive up prices as these independent units compete for limited supply. Often less reputable sources will sell counterfeit products at lower prices. On the positive side, there have been outreach efforts by companies and wealthy donors to help ease the supply situation. For example, MSA Safety, Inc., a Pittsburgh-based firm, donated 65,000 masks to hospitals in the area.
High prices also increase the likelihood of covert practices and even the hijacking of shipments. A business acquaintance in the Northeast told me that one of his shipments of N95 masks from China was stolen. In another case, a supplier reneged on a fixed price contract (it was too low) and had the shipper return the masks. This supplier knew it could charge five to 10 times more than the price agreed to three weeks ago.
Ramping up supply to meet this surge in demand is the best strategy to balance the medical supply chain. Two short-term problems exist regarding ramp up. First, most of the current mask supply is sourced in China, and the interwoven layer that traps harmful vapors is currently sourced in China. Secondly, potential U.S. producers of masks and the interwoven material layer need to acquire knowledge of the medical supply chain and comply with their standards. Fast-tracking these efforts offers great promise. The U.S. has undertaken similar efforts successfully in the past, such as when auto manufacturers retooled their operations to build military tanks in World War II. Companies need time to source different materials, master different operations, determine distribution channels, as well as understand and follow different regulations.
The only thing we know for certain is that conditions are changing rapidly with this pandemic. No one knows how long it will take for supply chains to get back to normal and what that new normal will look like, and much of this will be based on government responses worldwide. It's a moving target; what happens today is not going to happen tomorrow."
Dr. Larry Guinipero, professor of supply chain management
Areas of expertise: Purchasing and supply chain management