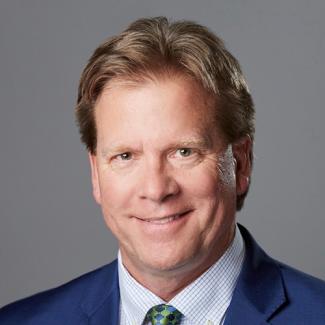 Company
The Mortgage Firm, Inc.
Location
Tierra Verde, Fla.
Education
BS Finance & Real Estate '83
2022 ALUMNI HALL OF FAME INDUCTEE
Brett Lindquist (BS Finance and Real Estate '83) serves as co-founder and CEO of The Mortgage Firm, which boasts 700 employees and 60 branches throughout the Southeast, with licenses to operate in 30 states, plus the District of Columbia. The company closed more than $3.5 billion in residential loans last year.
The Mortgage Firm also secured a reported 4.91-star rating out of 5 from about 30,000 customer reviews on SocialSurvey, a provider of experience-management software.
Lindquist also chairs the College of Business Board of Governors, which stimulates interest and financial support in the college and provides advisory services to the college and its alumni. In that role, Lindquist has emphasized fundraising and Legacy Hall, the college's new showcase facility and future home. Both priorities are key to keeping the college among the top business schools in the country, he says.
Lindquist remains a generous and engaged alumnus, speaking and mentoring students in classrooms and at college events and partnering with faculty members on the latest trends in real estate finance, including on the college's ROI podcast.
Such engagement resulted in Lindquist receiving the 2015 FSU Real Estate Network's Award, which recognizes significant contributions to the university's real estate program.
Lindquist and his wife, Cindy – an original member of the FSU Golden Girls dance team – in recent years established seven gifts in the college, including the Lindquist Endowed Real Estate Scholarship Fund, the Lindquist Endowed Fund for Real Estate Excellence and the Lindquist Endowed Professional Sales Scholarship Fund. They later made a gift to create the Brett C. and Cynthia R. Lindquist Classroom in Legacy Hall.
He remains on the board of Seminole Boosters and has given generously to FSU athletics, particularly the swimming program. He competed swam four years for the university and served as captain of the men's team during his senior year.
Lindquist started swimming at age 5 and went on to earn All-America status in high school in sprint freestyle. That earned him a scholarship to FSU, where he emphasized athletics at first but eventually found an interest and a knack for finance and real estate.
After graduating from FSU, he worked as a loan officer in the mortgage-lending industry before he launched The Mortgage Firm in 1995.