'Genuinely honored': Accounting faculty member receives one-year appointment to key SEC role
---
'Genuinely honored': Accounting faculty member receives one-year appointment to key SEC role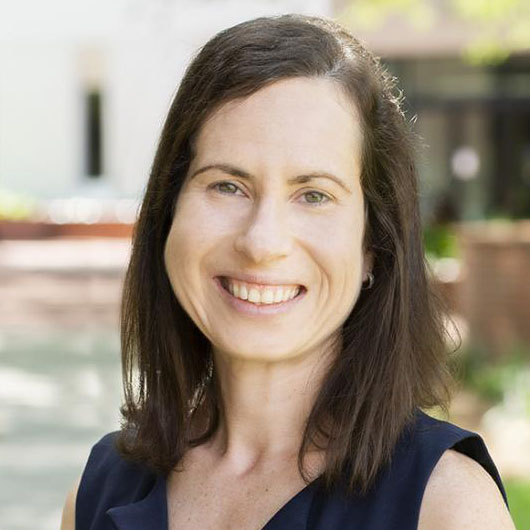 A faculty member from the Florida State University College of Business accounting department has won a selective one-year U.S. Securities and Exchange Commission appointment that college officials boast as a boon to her and the university's national and international reputation.
Aleksandra "Ally" Zimmerman, an assistant professor and Dean's Emerging Scholar who specializes in auditing and taxation, in August will begin her assignment in the SEC Academic Intergovernmental Personnel Act Mobility Program in Washington, D.C.
Zimmerman will work as an academic liaison in the SEC Office of the Chief Accountant on areas including registrants, auditors, standards-setting and rules-making and will analyze policy issues based on economic and accounting theories and research, according to the SEC.
The SEC, a federal agency that oversees U.S. securities markets and aims to protect investors, appoints only one person per academic year to the position. Zimmerman will remain on the FSU faculty, and her SEC assignment will last through the 2023-24 academic year.
"It's a very meaningful appointment, and I'm very excited," she said. "The Securities and Exchange Commission is one of the most important, if not the most important, government agencies in the world for accounting and finance, so this assignment puts me at Ground Zero of where things happen in the profession."
Zimmerman's appointment marks yet another top achievement for the accounting department, whose faculty ranks as the world's 12th most prolific for audit archival research and 20th most prolific for all audit research among public universities, according to the BYU Accounting Rankings for Universities. Also, the accounting program ranks No. 21 among public schools nationwide, according to U.S. News & World Report.
"We congratulate Ally on her selection for such a key role in the SEC Office of the Chief Accountant," said Michael Hartline, dean of the College of Business. "This is a major accomplishment, and we are incredibly proud of Ally. Her appointment underscores the quality and international standing of our faculty members, our accounting department and our college."
Zimmerman also is visiting scholar at the Public Company Accounting Oversight Board, or PCAOB, and is serving a three-year term on the editorial board of Contemporary Accounting Research, a leading accounting research journal. She's a faculty advisor to FSU Women in Accounting, a student group, and an advisor to several doctoral students in the accounting program.
Allen Blay, the college's EY Professor and chair of the accounting department, called Zimmerman's SEC appointment "a tremendous honor, and we're thrilled for her."
"This achievement provides excellent international visibility to both Professor Zimmerman and Florida State University, and it will allow her to expand her expertise for the benefit of her research and our students."
The SEC touts the position, formerly known as the SEC academic fellowship, as an "unparalleled opportunity for accounting academics to be directly involved in the work of the SEC," to "gain insight into the SEC's oversight and regulatory processes" and to get "experience that will greatly enhance subsequent research and teaching activities," according to the agency's website.
Requirements included a Ph.D. in accounting and a robust background in auditing or financial reporting. The SEC said it also preferred a professor who held a Certified Public Accountant license. Zimmerman earned her CPA in Ohio and worked in public accounting before earning a doctorate and beginning her academic career.
She said the SEC application process included a day of on-site interviews in which she met with department heads and presented her research.
"To be selected for this assignment out of all my peers in the profession, I'm genuinely honored," she said. "I am excited to participate in their meetings and bring academic research and the academic perspective to their policy deliberations and public speeches and statements."
She said the appointment aligns with her auditing expertise and research interests in the effect of human capital on audit quality. The SEC Office of the Chief Accountant oversees the PCAOB, which administers audits of public companies; and the Financial Accounting Standards Board, which establishes financial accounting and reporting standards for public and private companies and nonprofit organizations that follow Generally Accepted Accounting Principles, or GAAP.
Zimmerman has published research in top accounting journals, including The Accounting Review; Contemporary Accounting Research; Accounting, Organizations and Society; and the Journal of Accounting Research.
Her research has been presented at international accounting conferences, including the PCAOB/Journal of Accounting Research Capital Markets conference, the Deloitte/University of Kansas Audit Symposium, the International Symposium on Audit Research, the American Accounting Association's Auditing Section Midyear Meeting and the European Accounting Association Annual Congress.
About her role at the SEC, she said: "Anyone who has invested in the stock market, even in just their 401(k) or retirement plan, is impacted by the work of the SEC. The agency touches the lives of so many people as the regulator of publicly traded securities."
She added: "I am thrilled to be in the front and center of its vital work and look forward to infusing academic research into its policy making."
-- Pete Reinwald