2011 graduate to be recognized with Recent Alumni Achievement Award
---
2011 graduate to be recognized with Recent Alumni Achievement Award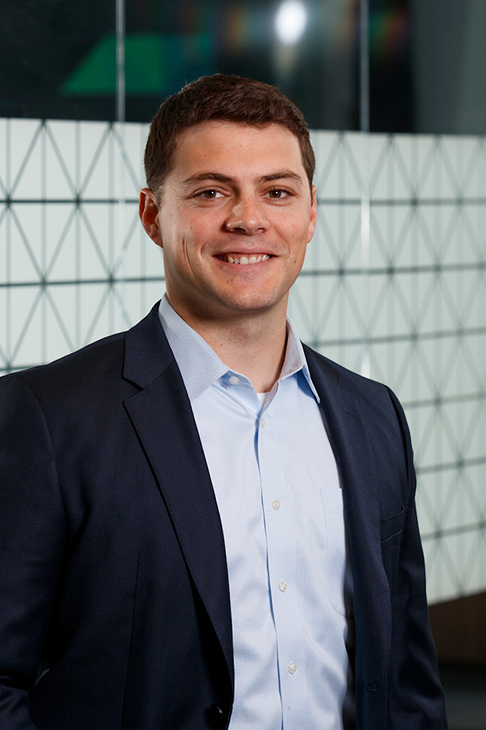 College of Business alumnus Colin O'Connor credits his passion and supportive colleagues for helping him rise steadily through the ranks to the post of chief operating officer at ReliaQuest, the Tampa-based global cybersecurity firm. For his noteworthy accomplishments and community involvement, the finance major will be presented the college's 2019 Recent Alumni Achievement Award  on Oct. 31 at the Alumni Hall of Fame Dinner and Ceremony. 
Created by the college's Recent Alumni Board, the award honors alumni who have graduated from the college within the past 10 years and had significant professional and personal successes. O'Connor is the second FSU alumnus at ReliaQuest to receive the award. Founder and CEO Brian Murphy, a 2000 accounting and finance graduate who has mentored O'Connor since the latter's college days, received the inaugural award in 2011. 
One of O'Connor's nominators, Christopher Ellett, the company's vice president of Alliances, met O'Connor in college when Ellett was pursuing his Master of Business Administration (MBA) at FSU and O'Connor was an undergraduate. "Throughout Colin's career at ReliaQuest, he has taken on new roles and challenges and excelled at every level, helping to build the company into a leader in security model management," Ellett said. "His contributions prove his ability as a gifted leader and motivated learner, who continues to strive for more."  
O'Connor's connections with Ellett and Murphy illustrate the benefits of forging early relationships with fellow students and alumni. Murphy was assisting with a fundraising campaign for the Delta Tau Delta fraternity house renovations when the two crossed paths on campus. The meeting led to O'Connor's first internship with ReliaQuest between his freshman and sophomore years and changed the course of his professional journey.
"I was convinced I'd work on Wall Street until I met Brian," O'Connor said. "He has been a phenomenal mentor and helped me see that it's less about what you're doing and more about who you're doing it with. As it turns out, cybersecurity has become a real passion of mine, and when I'm passionate about something, I'm all in."
O'Connor joined ReliaQuest in the summer of 2008 as an intern and one of the company's first inside sales representatives – progressing to outside sales and, eventually, to sales director. After graduating in 2011, he secured a full-time position with the firm and in 2015 became vice president of Delivery, and the following year, vice president of Security Operations, before achieving his current position in 2017. 
ReliaQuest has earned numerous accolades from independent organizations, industry partners, community groups and civic leaders for its rapid growth and sustained success. It has consistently been named to various "Best Places to Work" lists, including Fortune magazine's Top 100 Medium Workplaces and FSU's Seminole 100 list. In early 2016, the promise of ReliaQuest's trajectory attracted $30 million from growth equity investment firm FTV Capital. This year, it launched an innovation that O'Connor helped shape – a cybersecurity platform called GreyMatter, which Fortune 1,000 organizations are rapidly adopting to better protect themselves against cyber threats.
O'Connor also has taken on leadership positions with community and industry organizations, including the Tampa Bay Technology Forum, the Information System Security Association and B-Sides Tampa. He is a member of the college's BAISSC Advisory Board and frequently advises students on career options and insights he garnered as a student and young professional. 
"I tell students that FSU provides an outstanding platform that allows them to learn who they are as people and as leaders," O'Connor said. "The FSU community is where I learned social skills, how to write, how to learn quickly and articulate and present ideas. These are the things that have helped me progress in my career."
---
by Barbara Ash