Rebranded Organizational Effectiveness Institute to tackle new-century challenges
---
Rebranded Organizational Effectiveness Institute to tackle new-century challenges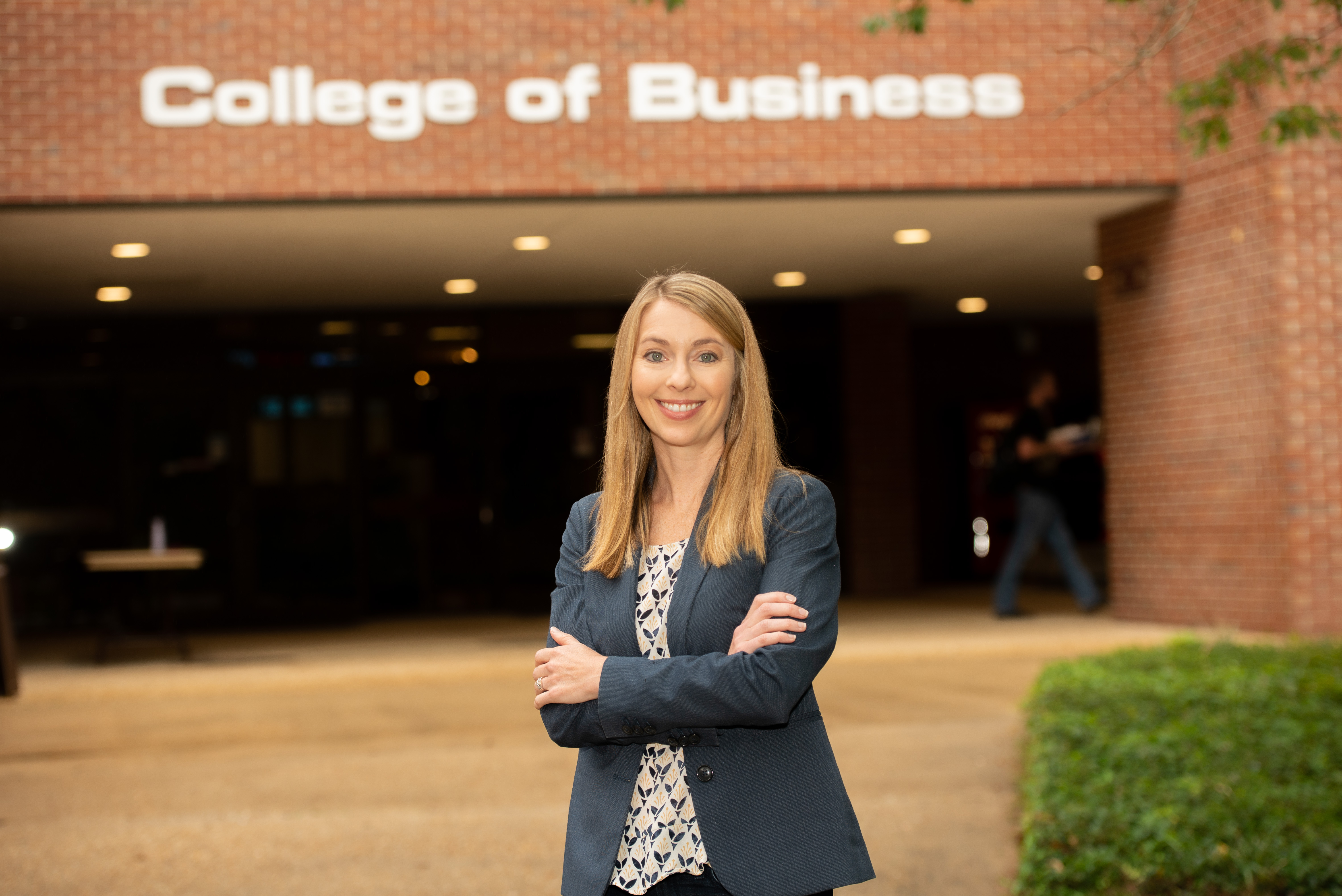 The Department of Management in the Florida State University College of Business boasts a center that continues to focus on students, research and organizations but carries a new name, director and emphasis.
Behold the FSU Organizational Effectiveness Institute, formerly the Center for Human Resource Management, and meet Samantha Paustian-Underdahl, the Barry and Janice Anderson Director of the institute and the Mary Tilley Bessemer Associate Professor of Business Administration. 
Paustian-Underdahl assumed the directorship during the summer and led the rebranding of the center, which now emphasizes the advancement of management in addition to human resource management. 
In the spirit of its new name, the Organizational Effectiveness Institute, or OEI, aims to train students and to help organizations achieve and maintain optimal effectiveness in the face of 21st century challenges, including the COVID-19 pandemic and the ever-changing workplace. 
In the process, it will continue to foster collaboration and the exchange of ideas among students, faculty members and practitioners. 
"We recognized that organizations are facing complex problems that require more innovation, more creativity and workers who can solve challenging business problems," Paustian-Underdahl said. "We also wanted to expand our mission to support all students in the Department of Management – in both management and human resource management – and to educate and train them all to help organizations flourish." 
Paustian-Underdahl noted that the institute will rely strongly on its advisory board, which features leaders and executives from various for-profit and nonprofit organizations, including healthcare – an emerging emphasis of the college and university. She aims to facilitate regular discussions and roundtables among board members, faculty members and students "to inform one another and improve the field of management more broadly."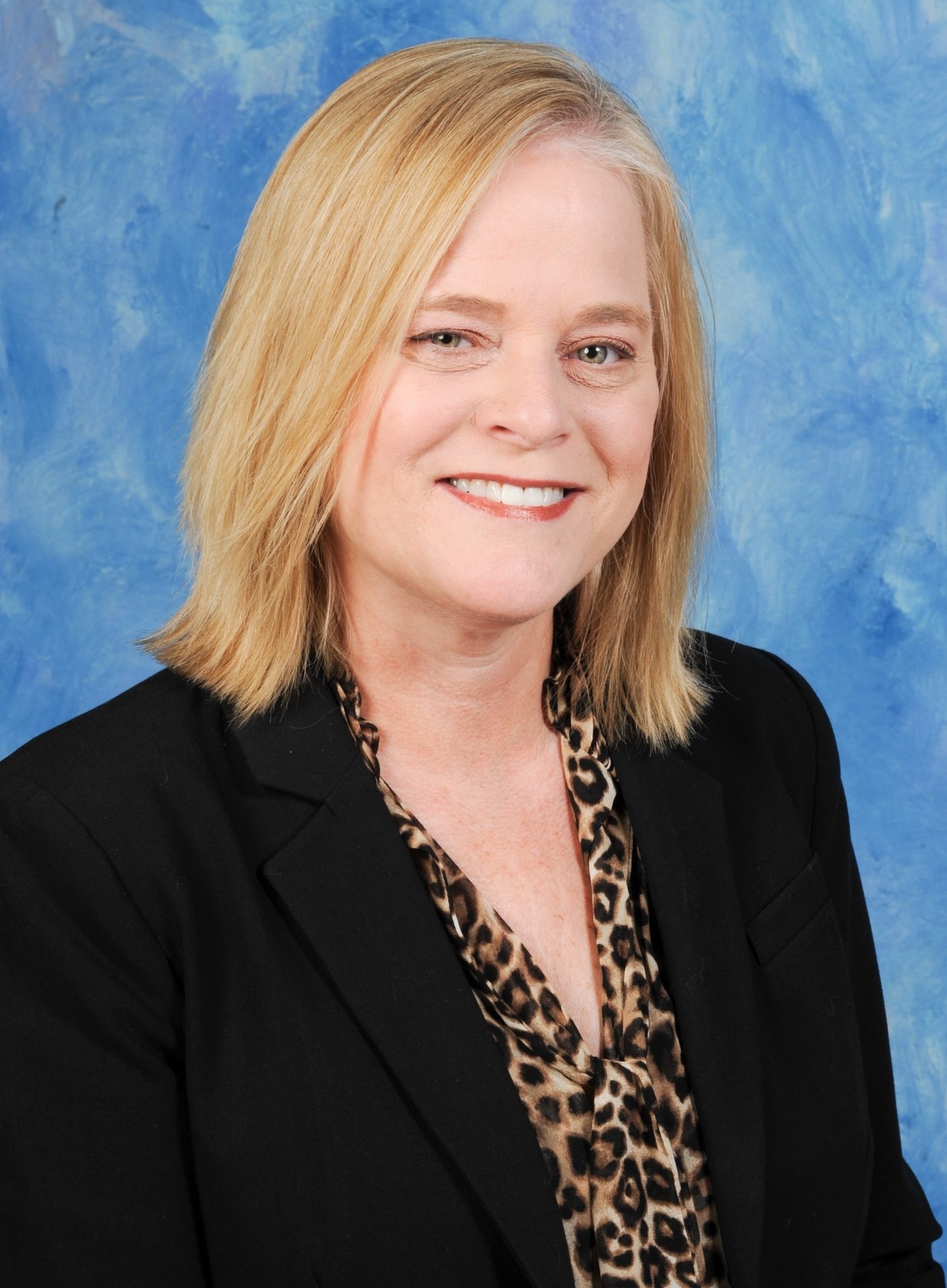 "The future is exciting," said advisory board chair Janet Wincko, left, director of human resources at Broward County-based Memorial Healthcare System. "The institute will be at the forefront of working with organizations as they reimagine their workplaces of the future."
The OEI stands among seven College of Business centers and institutes, all of which aim to benefit students, faculty members and industry. 
Michael Hartline, dean of the college, touted the OEI for its mission to advance the field of management, to strengthen the college's academic programs and to develop leaders who will shape and influence the workplace of tomorrow. He also expressed appreciation for the work of the previous director, Darren Brooks, the college's assistant dean for executive and professional programs and director of MBA programs. 
Brooks, also a senior lecturer and assistant chair in the Department of Management, led the center for six years. He continues to direct key initiatives such as the Deloitte Future of Work Institute Student Boot Camp and a pilot program that allows select students in the college to learn in virtual reality.
"We thank Dr. Brooks for the recent growth and success of the center," Hartline said. "Dr. Paustian-Underdahl is building on a strong foundation, and we're confident that her energy, enthusiasm, research and knowledge will take the Organizational Effectiveness Institute to a new level of success for our students, faculty members and industry partners, among others."
An award-winning teacher and researcher whose studies have been published in some of the world's top academic journals, Paustian-Underdahl has dedicated her work to enhancing employee and organizational wellbeing and effectiveness, with a focus on gender and diversity, the family-work interface and leadership. One recent study showed how organizations can keep pregnant employees and new moms on their payrolls.
Paustian-Underdahl serves as the associate editor for the Journal of Management and on the editorial boards for the Journal of Organizational Behavior, the Journal of Business and Psychology and Leadership Quarterly. In 2020, she conducted research in Dublin, Ireland, as a Fulbright Scholar.
On her inspiration for becoming the center's new director, she said, "I've always felt a strong urge to connect the academic world with the practical side of business, and that's our core focus. Our institute goes beyond preparing our students for leadership; we aim to elevate the entire field of management."
She added: "By bringing together scientific depth with business insights, we create a space where both the science and practice of management flourish together."
The institute will champion student professional development through programs, connections and experiences, plus scholarships for exceptional students, she said. 
Paustian-Underdahl said she recently asked members of the advisory board and the 17-member Department of Management faculty to rank the institute's priorities. Strengthening students' connections to alumni, board members and business representatives emerged as their No. 1 goal, with building the management department's international reputation No. 2, she said. Board members will elaborate on that discussion when they meet Nov. 10.
Wincko, the advisory-board chair, said the institute is working to expand the board and increase its "diverse range of organizational leaders and professionals who share a passion for advancing management research and practice."
She also pointed out that board members historically have taught, mentored, networked with and "ultimately hired hundreds of FSU students." Also, she said, board members will remain active in offering internships to students.
"There is nothing more rewarding," Wincko said about working with students. "We are committed to developing our students into future leaders."
                                                                                                            *     *    * 
The FSU Organizational Effectiveness Institute is actively recruiting new advisory board members. Anyone interested in becoming involved with the organization can contact Sam Paustian-Underdahl, the Barry and Janice Anderson director, at spaustianunderdahl@fsu.edu.
-- Pete Reinwald