New FSU College of Business Endowed Professorship Named For Former Business Dean Stith
---
New FSU College of Business Endowed Professorship Named For Former Business Dean Stith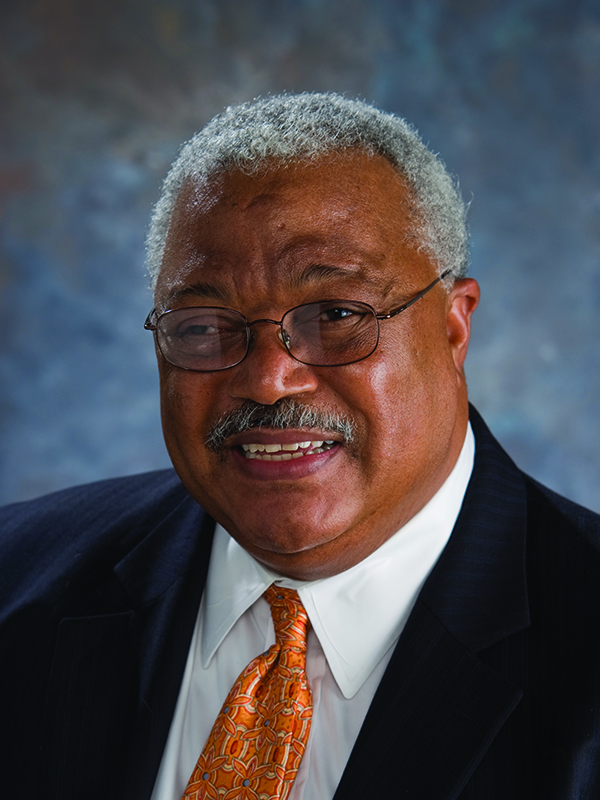 The executive committee of the Florida State University College of Business Board of Governors honored former dean Mel Stith by creating a new professorship, the Melvin T. Stith Sr. Professor of Business Administration.
"Dr. Stith is admired by former students and colleagues alike, and his professional and personal accomplishments continue to have a positive influence on the college," said board and executive committee chair Tim Cole (Marketing '79). "This professorship is a great way to recognize his many achievements and to thank him for his leadership of the College of Business community."
Widely recognized as a transformational leader and for his work ethic and collaborative style, Stith served as dean and Jim Moran Professor of Business Administration from 1991 to 2004. In 2018, he was inducted into the Charles A. Rovetta Faculty Hall of Fame, the college's highest honor for retired or former faculty members.
This endowed professorship is the first of many to be created over time through executive committee members' annual donations.
"We are grateful to our board's executive committee for spearheading this initiative to establish endowed professorships and name them for inductees to our college's Faculty Hall of Fame," said Michael Hartline, dean of the College of Business. "It is truly a great way to honor our inductees and establish funding to help reward and retain our top faculty members."
Stith joined the college in 1985 as chair of the Department of Marketing and was named dean in 1991. During his tenure at FSU, Stith forged a friendship with the automotive giant and philanthropist Jim Moran and his wife, Jan Moran, that resulted in numerous financial gifts to the college and FSU, including a $1 million gift in 1995 to establish the Jim Moran Institute for Global Entrepreneurship in the college and, years after he departed FSU, the $100 million gift to the university from Jan Moran and The Jim Moran Foundation. He was invited to become a founding director of the foundation and continues to serve on its board of directors.
After leaving Florida State in 2004, Stith became dean of the Martin J. Whitman School of Management at Syracuse University until retiring in 2015. In late 2017, he was named interim president at Norfolk State University in Virginia, a position he held until June 2019.
"This is such an honor for me, particularly because it comes from the College of Business, which was my home for many years and for which I have great affection and pride," Stith said. "I am proud to continue close professional and personal relationships with many of the people I worked with at FSU, and it is so gratifying to see the college grow and prosper."
As department chair and as dean, Stith built a talented faculty and many of those faculty members comprise the college's leadership today – among them Hartline and associate deans Dennis Cradit and Kathleen McCullough.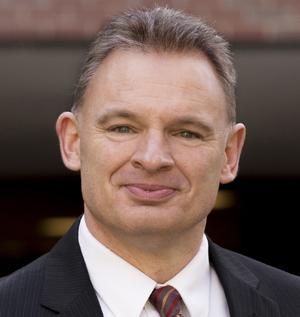 Wayne Hochwarter, who is the inaugural recipient of the Stith professorship, also joined the business faculty during Stith's tenure. Hochwarter, a professor of management and a prolific researcher is among the top 0.1 percent of the most influential scholars in organizational behavior.
"Wayne has made a tremendous impact on his field, and his work ethic, which was evident even when he was first starting out at FSU, is truly admirable," Stith said. "I'm proud of him for what he has accomplished and thrilled that he will hold this professorship."
Hochwarter said: "Mel was an inspiration and mentor to me and so many others as we were starting our academic careers, and today, we count him as a friend. Being named the Melvin T. Stith Professor of Business Administration is an especially meaningful honor."
The college's Board of Governors Executive Committee includes:
Tim A. Cole (BS Marketing '79), Chairman, Board of Governors; St. Augustine, Florida
Robert Mang (BS Management & Marketing '68), Immediate Past Chairman, Board of Governors; Hilton Head, South Carolina
Brett Lindquist (BS Finance & Real Estate '83), Chair-Elect, Board of Governors; Altamonte Springs, Florida
Donna Abood (BS Marketing '81), Coral Gables, Florida
Marshall Cohn (BS Real Estate '81), Orlando, Florida
Peter Collins (BS Finance '92: MBA '97) Tampa, Florida
Brian Gallagher (BS Marketing & Multinational Business '94), Cleveland, Ohio
Jamie Harden (BS Finance '90), Tampa, Florida
Carl Johnson (BS Finance '88), Atlanta, Georgia
Russell Kohl (BS Marketing '88), Atlanta, Georgia
Kevin Little (BS Accounting '92), Boca Raton, Florida
Bill Lloyd (BS Real Estate '86), St. Petersburg, Florida
Lynn McMahon (BS Finance '79; MBA '81), Florham Park, New Jersey
Danny Persaud (BS '10 Kellogg School of Management), Tampa, Florida
Jeff Rohr (BS Accounting '72), New York, New York
Nada Usina (BS Marketing & Multinational Business '93; MS Sport Management '94), New York, New York