Students learn social media analytics skills used to inform business strategies
---
Students learn social media analytics skills used to inform business strategies
Businesses increasingly are accessing and analyzing consumer opinions and behavior on social media and converting them into insights that enable strategic decisions. A new Social Media Analytics course offered at the College of Business helps students hone their skills at harnessing this information to benefit future employers.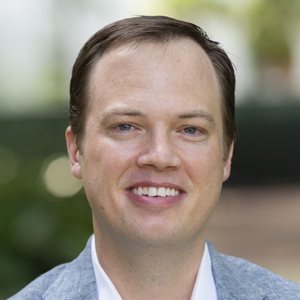 "We are awash in data, and companies need talent to help them make sense of it. Knowing how to read and make use of unstructured data that contains relevant and useful information about brands, products, services and customers' perceptions is critical in today's marketplace," said Jonathan Jackson, an assistant lecturer in the Department of Marketing, who developed the course that be offered for the first time this semester.
"Social media introduces new powers for organizations to reach their audiences and meet diverse strategic objectives, whether building a brand; launching a new product, social or political campaign; or creating customer loyalty."
Jackson's course, Social Media Analytics (ISM 4930), exposes students to current social media theory concepts, analytic tools, customer engagement analytics, various platforms and other technologies associated with the analysis of data on social media networks such as Facebook, Instagram, Pinterest, LinkedIn, Twitter and YouTube. By the end of the course, students will be able to translate insights into actionable advice for business executives, Jackson said.
Before joining the FSU faculty this past fall, Jackson, who also will be teaching Social Media Marketing (MAR 4939) this spring, was an adjunct professor at the Darla Moore School of Business at the University of South Carolina, where he taught social media marketing. He also served as a sales and marketing consultant with State Farm and spent the six years prior in various positions with Verizon, including channel partner manager for the Internet of Things, senior consultant for device marketing and digital marketing manager, responsible for digital sales and helping leadership set strategic direction.
A U.S. Army veteran, who served tours of duty in Germany and Iraq, Jackson earned an International Master of Business Administration (IMBA) and a bachelor's in journalism and English, both from the University of South Carolina.
- Barbara Ash