Calling all working dads who do daily chores
---
Calling all working dads who do daily chores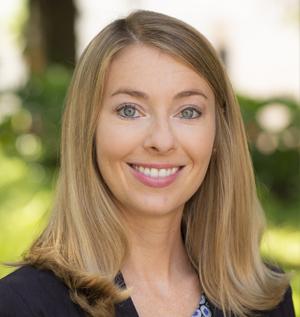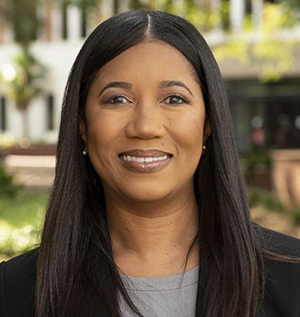 Samantha Paustian-Underdahl seeks volunteers for a study she's embarking on with Shanna Daniels, a fellow faculty member in the Department of Management.
Paustian-Underdahl (top, right), the Mary Tilley Bessemer Associate Professor of Business Administration, is leading a Working Fathers Daily Chores Study that examines how employees who are fathers manage their household chores and their coworkers' impressions of their efforts. Joining in her study are Daniels (bottom, right), an associate professor and Dean's Emerging Scholar, and FSU Ph.D. alumna Samantha Jordan from the University of North Texas.
Paustian-Underdahl says study participants can receive a check for up to $100, and coworkers can earn up to $85 for providing daily opinions. For up to 10 days, she says, accepted study volunteers will complete three five-minute surveys and their coworkers will complete one five-minute survey.
The study sign-up closes on Monday, March 13, and daily surveys begin on Monday, March 20.
Those interested in registering for or learning more about the study can find more details on the study's website.
Participants must:
Be 18 years of age or older and male
Live and work in the United States in the Central or Eastern time zones
Work full time (32+ hours/week)
Not be self-employed
Have a traditional daily work schedule (i.e., at work by 8 a.m. or 9 a.m. and stay until about 5 p.m. Monday through Friday)
Communicate often via face-to-face (in-person) or electronically (Zoom, email, phone and/or text) with at least one other coworker on a daily basis
Engage in household labor on a regular basis
Be married or living with a partner
Have 1+ dependent child(ren) 15 years old or younger living at home full-time (M-F)
Have a coworker also sign up for the study
Paustian-Underdahl asks that fellow faculty members and others share her search with anybody who meets the study requirements and might be interested.
"The more participants for the study," she says, "the more it will help us to understand the experiences of working fathers and their coworkers."