---
  Apply Today!
Begin your application today by entering the Graduate Admissions Portal. Submit your application by:
March 1 for summer entry.
This program admits only once a year.
---
Learn to assess risk and maximize reward.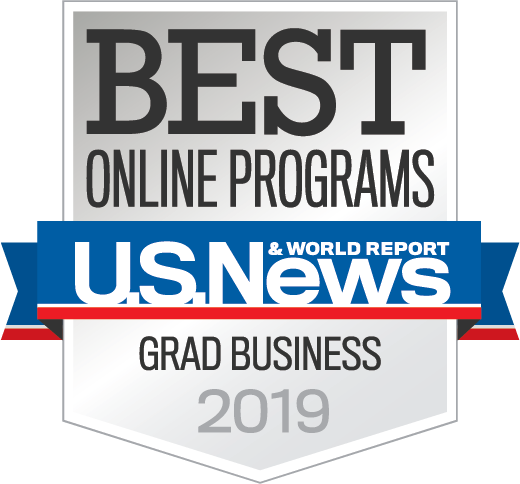 Today's insurance professionals face difficult financial, ethical, legal and global concerns. The Master of Science in Risk Management and Insurance (MS-RMI) at Florida State University's College of Business further develops a student's ability to analyze these issues from different perspectives, fosters critical thinking and enhances the discipline needed in today's risk management and insurance market. Housed in the Dr. William T. Hold/The National Alliance Program in Risk Management and Insurance, this fully online degree program equips professionals to shape an industry that evolves with the world around it.
Reasons to Choose FSU
Recognized as one of the nation's oldest and largest insurance programs

Ranked in 

Top 10 public schools nationwide by U.S. News & World Report

Online courses taught by outstanding full-time faculty, including an eminent scholar and endowed professors

Faculty known for enthusiastic teaching, notable research and consulting expertise

Alumni include leading risk managers, insurance industry executives, agents and brokers

Eligibility to receive several 

state licenses

 in Florida without sitting for the exams
Personal Benefits
Pursue a quality Master of Science degree at your convenience

Complete your degree in less than 2 years

Network and connect with classmates worldwide

Thrive in program designed for the working professional

Obtain course waivers or credit for multiple insurance designations
---
  Admission Guidelines
Admission to the Master of Science in Risk Management and Insurance program is highly competitive. The decision is based on a portfolio of qualifications, including prior academic performance, work experience, entrance exam scores (such as the GMAT or GRE) and letters of recommendation. The entrance exam is a university requirement that may be waived if an applicant meets certain criteria. For exact criteria and instructions on requesting waivers, see certain criteria.
The GMAT is the preferred exam. If you have not taken the GMAT, you should make plans to take the exam as soon as possible. To register for the GMAT and pay testing fees, gmat.com.
  Application Process
The following items should be submitted through the Florida State Graduate Application portal, available exclusively online at admissions.fsu.edu/gradapp:
An up-to-date resume, clearly indicating work experience including dates and positions held, as well as noting full-time or part-time employment
One (1) letter of recommendation from your supervisor
Nonrefundable application fee of $30.00 (see University Application or go to fees.fsu.edu )
The following items should be sent to the Admissions Office, PO Box 3062400, 282 Champions Way, Florida State University, Tallahassee, FL 32306-2400:
One (1) official transcript from all colleges and universities attended (FSU students and alumni, please note: It is not necessary to request FSU transcripts because the Graduate Programs Office has access to official copies.)
Florida Resident Affidavit, if applicable (see University Application or admissions.fsu.edu/images/pdf/residency.pdf )
Official TOEFL/IELTS score report (required of international applicants whose native language is not English, regardless of academic background).  The ETS code to send TOEFL scores to Florida State is 5219.
Official GMAT or GRE scores (all sections of the entrance exams must be completed).  The code to send GMAT scores to Florida State is PN8K567, and the code to send GRE scores is 5219.
---
INTERNATIONAL APPLICANTS
International applicants should visit admissions.fsu.edu/international  for information concerning financial responsibilities, degree equivalency, etc.
Test of English as a Foreign Language (TOEFL) or IELTS exams
International applicants whose native language is not English and who have not completed an undergraduate or graduate degree in an English-speaking country are required to take either the Test of English as a Foreign Language (TOEFL) or the International English Language Testing System (IELTS) and submit official test results in order to be admitted to The Florida State University. The College of Business requires a minimum TOEFL score of 600 on the paper-based test and 100 on the internet-based test, or a minimum of7.0 on the IELTS exam, taken within the past two (2) years.
A minimum score of 25 for each section of the TOEFL is strongly recommended. In addition, international graduate applicants seeking teaching assistantships are required to pass a test of spoken English.
---
WAIVING THE GMAT/GRE 
The entrance exam requirement may be waived for outstanding applicants who meet certain criteria.
  Program Costs
ESTIMATED PROGRAM COSTS FOR THE 2018-2019 ACADEMIC YEAR
All students pay the same market rate of $600.00 per credit hour regardless of residence.  In addition, students will be responsible for applicable fees per credit hour as listed below:
Florida Residents: $600 per credit hour (market rate); $30.18 per credit hour (fee). Total program cost is $630.18 per credit hour for 33 credit hours: $20,795.94.
Non-Florida Residents: $600 per credit hour (market rate); $60.24 per credit hour (fee). Total program cost is $660.24 per credit hour for 33 credit hours: $21,787.92.
Note: these costs do not include required books and supplies for courses.  Costs are subject to change.
---
FINANCIAL ASSISTANCE
There are some financial aid options, including student loans. Information on scholarships is available through the RMI program. In terms of other financial aid, please note that financial aid is unavailable for the first semester of the program, since the Financial Aid Office requires registration of at least 6 hours to be eligible for financial aid. For more information on financial aid availability for graduate students, please contact the Office of Financial Aid external link icon. Financial Aid application forms, both online and paper-based, are located here: Office of Financial Aid Suite 4400A University Center Florida State University Tallahassee, Florida 32306-2430 (850) 644-0539 Fax (850) 644-6404.
  Courses and Schedule
FIRST SUMMER
RMI 5017 Fundamentals of Risk & Insurance
Develops concepts such as time value of money, statistical analysis, information technology, and management of risk exposure.  Topics include the fundamentals of risk, management of risks, insurer operations, and the regulation of insurance.
FIRST FALL
BUL 5810 The Legal and Ethical Environment of Business
Creates an awareness of  the laws and the legal, political, and social institutions which impact upon business activity. The  course emphasizes public law, governmental regulation, ethics and corporate governance. Landmark legislation and judicial decisions will be examined.
RMI 5225 Property/Liability Insurance Contract Analysis
Analyzes basic commercial property and liability insurance contracts, including commercial property, commercial  general liability, crime, inland marine, boiler and machinery, commercial auto and farm policies. The course will focus on both the terms of the contract as well as their usage.
FIRST SPRING
RMI 5710 Insurance Company Operations
Covers the fundamentals of risk, the management of pure risk, insurance mechanisms, insurer operations and the evolution of risk management. Additional focus will be giving the market trends, regulation, and new trends in risk financing.
RMI 5257 Data Analytics in Risk Management and Insurance
This course focuses on the use of data and analytical tools in the insurance industry. A set of tools is developed for analyzing the types of data used by insurers across various functions including loss estimation, loss reserving, underwriting, and claims. Topics will include exploring traditional and new sources of data, legal and ethical considerations, and challenges associated with forecasting and making inferences in the context of risk and uncertainty.
SECOND SUMMER
RMI 5136 Employee Benefits
Managerial approach to employee benefit plans such as group insurance and pensions with in-depth  consideration given to funding instruments and variety among plans.
RMI 5720 Insurance Accounting & Finance
A survey of accounting and finance, financial statement analysis, and statutory requirements for insurance companies. The course also  includes important elements of finance such as coverage of present value and incorporating coverage  of expected values and expected rates of return for both individual securities and portfolios of  securities. (Prereq: RMI 5710)
SECOND FALL
MAN 5716 Business Conditions Analysis
A combination of statistics and managerial economics designed to illustrate statistical methods and techniques by applying them to basic managerial issues using elementary calculus and basic statistical programs (Excel and SAS) for regressions, testing hypotheses, and applying other statistical methods to important issues in managerial economics. Also, problems of managing the firm in relation to the changing economic environment; analysis of major business fluctuations and development of forecasting techniques.
RMI 5810 Personal Financial Planning
Focus on individual/family financial planning including risk  analysis, wealth accumulation, and retirement planning. Analysis of loss exposures facing individuals & families; basic personal-lines property-liability insurance (auto & homeowners); individual life, health & disability insurance as well as information on savings models, credit management, real estate, and longevity risk.
SECOND SPRING
RMI 5018 Alternative Risk Financing
Evaluates how corporations and insurance companies finance risk. It covers the basic financial tools that are used in risk financing, the traditional and alternative risk financing techniques corporations use, and the unique risk financing techniques used by insurance companies.
RMI 5345 Risk Management in the Business Enterprise
Application of the risk management process, including risk control and risk financing techniques, to business risk management problems. Includes a focus on enterprise risk management and the related tool and techniques. 
---
For more information, contact Dr. Cassandra Cole, MS-RMI program director, or download our brochure.
title-inside title-centered
2