OVERVIEW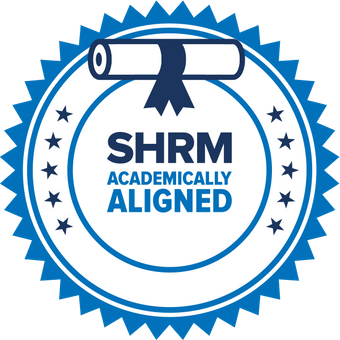 The Department of Management is committed to providing students the education, technical knowledge and leadership skills necessary to enter the human resource management profession and to pursue a successful professional career in whatever industry setting they choose. The field of human resource management offers challenging and rewarding opportunities in human resource departments in private business and governmental agencies handling benefits, compensation, staffing, labor relations, training and development and human resource planning function.
Courses are designed and kept relevant through input from faculty and the department's Human Resource Advisory Board.
---
ADMISSION REQUIREMENTS
The Human Resource Management major is a limited-access program. To be admitted to the major, a student must meet the admission requirements for limited-access programs in the College of Business. Upon completing all requirements for this major, the student will graduate with a Bachelor of Science in Management with a major in Human Resource Management.
---
COURSE REQUIREMENTS
Courses for the major are updated each academic year. Students must use the course requirements from the academic year they were accepted in the College of Business. Typically students are admitted to the college beginning their junior year, and the academic year runs fall through summer.
---
ACADEMIC MAPPING
Mapping is Florida State University's academic advising and monitoring system that provides each student with a recommended eight semester map for completing their bachelor's degree in four years. Summer semesters are not included in degree mapping, but the student may use summer terms to either get ahead or catch up in their degree program.
Students are not required to complete all of the recommended classes on their map to remain on course; they simply must meet certain minimum requirements known as "milestones." Milestones include a minimum grade point average (GPA), completion of specific classes and minimum grades ("C-" or better) in the milestone classes. Milestones are identified on each major map. All incoming freshmen are monitored for Semester 1 milestone criteria, regardless of the number of hours they previously accumulated through dual enrollment and/or credit by examination.
Students will be contacted if they are not making the appropriate progress. Students who do not satisfy the appropriate milestones at the end of any semester will be notified by the university. The first time a student is off course, a Hold will be placed on registration; and the student will be required to contact an adviser to have the registration Hold removed. The adviser will discuss: (1) what is necessary to get back on course; and/or (2) possible alternative majors. If the student is off course for two consecutive semesters, a Hold placed is placed on registration; and the student will be required to change their major to an area outside of business.
---
OPPORTUNITIES
Opportunities for students to learn outside the classroom are offered through our internship program and international programs and numerous networking and leadership opportunities are available through student organizations, such as the Society for Human Resource Management (SHRM) and Phi Beta Lambda, and events. Generous scholarships help support students along the way.
Highly qualified FSU students enrolled in this major are able to pursue a combined bachelor's/master's pathway that gives them a jump-start on a master's degree. Combined pathway students substitute specific graduate coursework for undergraduate classes and double count up to nine credit hours of coursework toward requirements for both degrees. To learn more, meet with an advisor in the Undergraduate Programs Office before registering for senior coursework. Learn more about combined pathway options and GPA criteria at business.fsu.edu/combined-pathways.