The Evan D. Jennings Executive Speaker Series, established in 2005, brings executive leaders and decision makers to the campus to discuss key issues, trends and policies affecting the real estate industry and student career strategies. This forum, promoted by the FSU Real Estate Center, is made possible by a generous gift from Evan D. Jennings. The series is free and open to the public.
To learn more about this event, contact Mandy Chapman, program and events manager, the FSU Real Estate Center.
2023 Spring Speakers
All events held in the Starry Conference Room.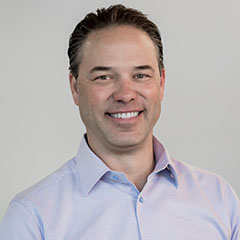 Mark Metheny
MARCH 7, 2023
President, Casa Fresca Homes & Homes by WestBay Land
Topic: "Rising Inflation and Interest Rates – impacts on development and career opportunities"
1:15-2:30 PM
---
Jorge Gonzalez
March 28, 2023
President & Chief Executive Officer, The St. Joe Company
Topic: "Supply chain issues, cost increases, rising interest rates - impacts of these market disruptions on St. Joe and its residential, commercial and hospitality operations in NW Florida"
1:15-2:30 pm
---
Past Speakers
2020
Mark Rose, Chairman and CEO, Avison Young
Thekla and Terry Salzman, Salzman Real Estate Advisors
Pryse Elam, President of Development & Investments, CIO, Foundry Commercial
2018
Donna Abood, Principal & Managing Director - Miami, Avison Young
Greg Spencer, Timbers Resorts
Bob Breslau and Rocco Ferrera, Stiles
2017
Peter Rummell, Principal of Rummell-Munz Partners
2016
John Mark Ramsey, Chief Executive Officer (CEO), Sentio Healthcare Properties, Inc.
Alex Baker, Chairman and Founder, Blackwater Resources
Joe Nowicki, Managing Director, Global Real Estate, Chatham Financial
2015
Bill Schroeder, Managing Director, Rock Creek Capital and President/Founder, Mitigation Development Services
2014
Byron Homes, Managing Director, Oppenheimer & Company
Carl W. Reiger, Jr., Managing Director, Eastdil Secured
2013
Brian Smith, President and COO, Regency Centers
Peter H. Collins, Managing Principal, Forge Capital Partners, LLC
Manuel de Zárraga, Executive Managing Director, Holliday Fenoglio Fowler, L.P.
2012
Ash Williams, Executive Director & CIO, Florida State Board of Administration
Michael Cheezem, Chairman & CEO, JMC Development Corporation
Jim Dahl, Founder & Partner, Rock Creek Capital
2011
Gregory R. Michaud, Senior VP & Head of Real Estate Finance, ING Investment Management, Americas
Edward O. Wood, Jr., President, Concord Management LTD
Paul Ellis, President, CNL Commercial Real Estate
2010
Larry Richey, Senior Managing Director, Central & North Florida Areas, Cushman & Wakefield of Florida Inc.
Allen C. de Olazarra, Chairman & CEO, America's Capital Partners